Bill Cosby Rape Allegations: A Recap Of The Unfolding Scandal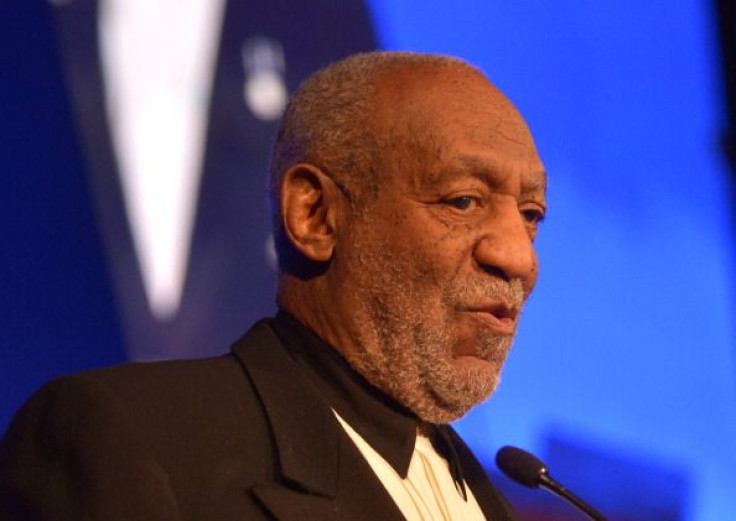 More women have come forward this week accusing legendary comedian Bill Cosby of sexual abuse and several companies have cut ties with the actor. His attorney has dismissed the claims as "unsubstantiated or fabricated stories" and Cosby, 77, remained silent until recently.
"I know people are tired of me not saying anything, but a guy doesn't have to answer to innuendos. People should fact check. People shouldn't have to go through that and shouldn't answer to innuendoes," the comedian told Florida Today before a stand-up performance on Friday, after which Cosby received a standing ovation.
"These brand new claims about alleged decades-old events are becoming increasingly ridiculous, and it is completely illogical that so many people would have said nothing, done nothing, and made no reports to law enforcement or asserted civil claims if they thought they had been assaulted over a span of so many years," Martin Singer, Cosby's attorney said in a statement Friday.
"Lawsuits are filed against people in the public eye every day," Singer continued, according to PEOPLE, noting that there has "never been a shortage of lawyers willing to represent people with claims against rich, powerful men, so it makes no sense that not one of these new women who just came forward for the first time now ever asserted a legal claim back at the time they allege they had been sexually assaulted. This situation is an unprecedented example of the media's breakneck rush to run stories without any corroboration or adherence to traditional journalistic standards … It is long past time for this media vilification of Mr. Cosby to stop."
The latest allegations have come to light after Barbara Bowman wrote an op-ed in the Washington Post claiming the actor had raped her many years ago. Cosby has never been convicted nor even faced a judge, but the serious allegations are multiplying and have affected a handful of his business relationships. Here is a recap of the claims that surfaced against Cosby this week.
JOYCE EMMONS
The most recent claim against Cosby. Joyce Emmons, who ran comedy clubs in Las Vegas, told TMZ that she often hung out with the comedian in the 1970s. One night, she had a migraine and Cosby offered her a white pill which he said "was a little strong" but would do the trick. Emmons took the pill, blacked out and woke up naked in bed in Cosby's hotel suite with one of his friends. When she demanded to know what drug she took, Cosby laughed and said it was "just a Quaalude." Emmons said she never saw Cosby drink or do drugs himself, but he had "a drawer full of drugs" in his hotel room and would give them to both men and women he partied with, TMZ reported early Saturday.
ANGELA LESLIE
Model-actress Angela Leslie told the Daily News on Friday that Cosby forced her to fondle him in his hotel suite at the Flamingo in Las Vegas. Cosby offered her an alcoholic beverage but she didn't drink it. "The main thing I want is for people to know him for who he really is," Leslie old the Daily News. "He's not this dad of America."
CINDY FERRIGNO
Actor Lou Ferrigno's wife accused Cosby of sexually assaulting her in 1967 when she was a teenager. Cindy Ferrigno told KFI radio station on Thursday that Cosby tried to force himself on her at a party in his home, but she managed to escape.
LOUISA MORITZ
The 68-year-old actress told TMZ that Cosby forced her to give him oral sex when she was waiting in the green room for her appearance on Johnny Carson's "Tonight Show" in New York in 1971. Afterward, Cosby reportedly said, "Now you don't want to upset me and the plans for your future, do you?" Moritz told TMZ, who also said she plans to file a civil lawsuit against Cosby even though the statute of limitations has passed.
RENITA CHANEY HILL
In an interview with CBS local television station KDKA on Thursday, Renita Chaney Hill of Pittsburgh said she was a teenage model when she got the gig to appear in Cosby's educational television videos called "Picture Pages." Hill said she had a four-year, on-and-off relationship with the actor, who would fly her to a number of cities. "He would be busy during the day, then I'd come to his hotel room at night," Hill told KDKA. Cosby always insisted she have a drink, she said, even when she was underage, and Hill now believes she was drugged.
"I always thought it was odd that after I had this drink I would end up in my bed the next morning and I wouldn't remember anything," she reportedly said. Hill told KDKA she is unsure whether she was raped because she was unconscious. "It just felt weird to me, and I remember being in high school saying to him, 'I'll come see you, but I don't want to drink because it makes me feel funny,'" she told the station. "And he would tell me that if I didn't drink, I couldn't come see him."
KRISTINA RUEHLI
Kristina Ruehli, 71, told Philadelphia Magazine that she met Cosby when she was working as a secretary for a talent agency called Arists Agency Corp. in Beverly Hills. Cosby invited Ruehli to a house party one night. Cosby poured Ruehli a glass of bourbon and the rest of the night became "foggy," according to Philadelphia Magazine. She woke up in the bedroom with the bottoms of her nylon stockings torn up and Cosby tried to force her to give him oral sex.
"And it never went past that. I immediately came to and was immediately very sick. I pushed myself away and ran to the bathroom and threw up. I was feeling really ill. And I never got sick like that from alcohol, at least not that small of an amount," Ruehli told the magazine on Friday. She said the allegations against Cosby have a common thread. "Their stories are all the same," she said. "Suddenly, I was passed out, and the next thing I know, there he is. It's almost like he wants you awake. He waits."
THERESE SERIGNESE
Therese Serignese, 57, claimed Thursday that she was drugged and raped by Cosby in 1976 when she was 19. Serignese, who is a nurse in Boca Raton, said Cosby gave her two white pills one night when they were alone after his performance in Las Vegas, then later forced himself on her, according to several media reports. Serignese reportedly said she met up with Cosby sporadically over the next 20 years. "I really don't think that I ever had consensual sex with him, ever," she told the Los Angeles Times. "It was an intimidation thing."
JANICE DICKINSON
During an interview with Entertainment Tonight on Tuesday, supermodel Janice Dickinson said she was raped by Cosby in 1982, after she and the comedian discussed a possible role for her on "The Cosby Show." Dickinson, 58, said they met for dinner in Lake Tahoe and Cosby later gave her a pill with a glass of red wine. She reportedly passed out and did not regain consciousness until the next day. "Before I woke up in the morning, the last thing I remember was Bill Cosby in a patchwork robe, dropping his robe and getting on top of me," she told ET. "And I remember a lot of pain. The next morning I remember waking up with my pajamas off and there was semen in between my legs."
JOAN TARSHIS
In an essay on Hollywood Elsewhere, the former actress also said she was drugged and raped by Cosby when she was 19. Joan Tarshis first met Cosby in Los Angeles while he was shooting for "The Cosby Show" in 1969. Tarshis said Cosby abused her on two separate occasions — the first when the actor invited her to help him with some material for the show. In both instances, Tarshis said Cosby offered her alcohol and after some time she lost consciousness.
Although he has not been criminally charged for these allegations, Cosby's career and image have suffered. A slew of companies and organizations affiliated with the comedian have put their partnership with Cosby on the back burner and some have even severed ties completely.
BERKLEE COLLEGE OF MUSIC
Cosby is a celebrity scholarship sponsor for Berklee College of Music's online extension school. A spokesperson for the college told International Business Times on Wednesday that they will withdraw his sponsorship to Berklee Online. "With the best of intentions for our student population at heart, we're going to withdraw Mr. Cosby's scholarship while things get sorted out," said Allen Bush, Berklee College of Music spokesman.
NBC
The television network released a statement Wednesday saying that it has halted development on a Cosby sitcom. "We can confirm that the Cosby project is no longer in development," NBC said in a statement, but declined to elaborate.
TV LAND
Netowrk TV Land quietly removed reruns of "The Cosby Show" from their program lineup Wednesday. A TV Land spokesperson told ABC News episodes of "The Cosby Show" would stop airing immediately. The show was also deleted from the network's website.
NETFLIX
The popular streaming and DVD service announced Tuesday that it too has shelved it's own Cosby project, which was scheduled to premier the day after Thanksgiving. "At this time we are postponing the launch of the new stand up comedy special 'Bill Cosby 77,'" the company said in a statement. A Netflix spokeswoman declined to comment further, according to CNN.
© Copyright IBTimes 2023. All rights reserved.