Comedian Sid Caesar Dies At 91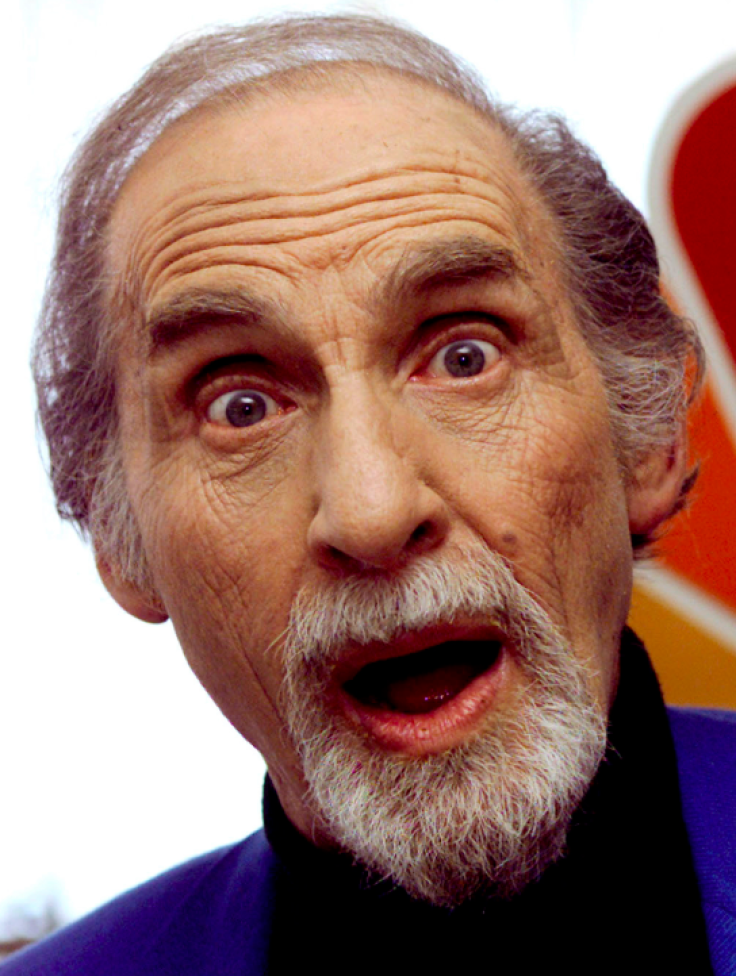 Comedian Sid Caesar was known for making people laugh so hard that they cried. But on Wednesday, there weren't any dry eyes for a more somber reason: The television pioneer died at the age of 91 after a brief illness in his Beverly Hills home on Wednesday, the Los Angeles Times wrote.
"Television had its share of comedy geniuses," Times television critic Howard Rosenberg wrote in 1994, as quoted by the L.A. Times. "Yet arguably none has been as uniquely gifted and inventive as Caesar. Watching him perform, you just know light bulbs are popping continuously in his brain."
The two-time Emmy award winner was in his prime in the '50s and is known as "one of television's most inventive performers," "one of the great TV clowns" and "a genius at making people laugh."
Larry King took to Twitter on Wednesday to reveal the news to his followers. "Sorry to learn about the passing of Sid Caesar -- a dear friend, a comic genius & an American classic," the legendary radio host and television personality said. "There will never be another one like him."
In 1989, Caeser told People magazine what separated him from all the others -- he didn't take himself too seriously. "I don't take myself too seriously," he told the news site 25 years ago. "I just laugh at myself a lot and call myself a dummy."
Caesar started making people laugh during one of America's most trying times: the Great Depression. He solicited chuckles from people by impersonating the accents of customers who came into his Russian-Jewish parents' restaurant in Yonkers, N.Y.
Caesar and his wife, Florence, remained married up until her death four years ago, even though her parents didn't approve. "They never thought he would amount to anything, that he'd never have a real career or make any money," she told the Toluca Times in 2009. "But we were married one year after we met, in July of 1943."
The couple was married for nearly seven decades, and have three children who survive him: Michele, Karen and Rick.
Follow me on Twitter @mariamzzarella
© Copyright IBTimes 2023. All rights reserved.