Comedy Central To Launch Five New Series On Snapchat (Because Even TV-Less Millennials Need A Laugh)
Comedy Central ratings have been slipping. Now, the flagging television network is prioritizing a new channel. Comedy Central will debut several original series exclusively on Snapchat, the popular photo and video messaging app, the company announced Tuesday.
The first series, "Swag-A-Saurus" with James Davis, premiered Tuesday. Four other weekly original series -- titled "Quickie with Nikki," "Never Wrong with Yassir Lester," "Like it with Liza: Trust Me I'm Right," and "Now Hiring" -- will be introduced throughout the fall with premiere dates to be determined. Each of these shows will be housed in the company's Snapchat Discover channel, a collection of media networks with daily content in which Comedy Central was one of the first partners.
Comedy Central's increasing efforts on Snapchat follow the network's struggle to maintain viewership as well as attract millennials, many of whom do not own a television set. Indeed, Nielson reports that 17.8 million adults age 18 to 34 watch television these days, down from 21.7 million in 2011, according to the New York Post. Comedy Central's ratings were down 30 percent year over year in the first quarter of 2015, the New York Times reported in June. That, in turn, brings down advertising revenues.
Where are the millennials? On their smartphones. And more than 60 percent of young smartphone users in the United States use Snapchat, the company has reported. The four-year-old network, accessible only via a mobile app, boasts itself as the "best way to reach 13 to 34 year-olds."
"Comedy Central is following the eyeballs and betting on Snapchat as a means of access to the audience for these types of shows," Marcus Krzastek, vice president of core product at digital agency VaynerMedia, wrote in an email. "Creating original, Snapchat-specific content hopefully acts as an incentive for Snapchat users to navigate to Comedy Central's Discover channel on a more regular basis."
And Snapchat isn't without its own advertising draw. The network offers 10-second video ad spots in Discover channels. "While, long-term, it's not as lucrative as selling ad space on a Comedy Central-owned destination, in an increasingly fragmented media world, moves like this are necessary to stay relevant," VaynerMedia's Krzastek said.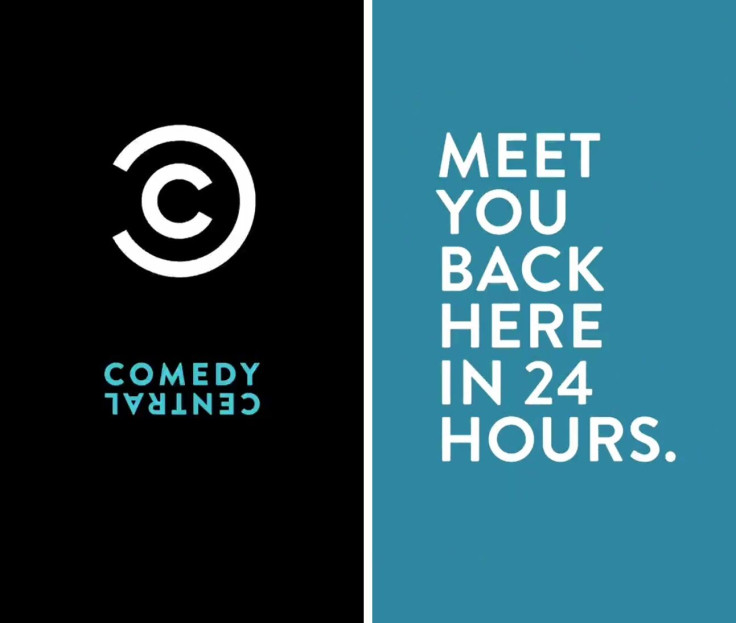 Comedy Central was convinced early on of the power of Snapchat as a tool to reach a young and engaged audience. The television network launched a channel on Snapchat Discover in January 2015 and has since renewed the partnership. "Snapchat Discover has been an incredible partner for the Comedy Central brand, and our fans love the platform," said Comedy Central President Michele Ganeless in a statement. "Creating original series specifically for Snapchat is the perfect next step in the evolution of our content."
While ratings decline, Comedy Central also recently lost one of the network's biggest hits. "The Colbert Report," a satirical news show led by comedian Stephen Colbert, ended in December 2014. The former star will now be anchoring "The Late Show," which premieres Tuesday on CBS. That's a big shift from a cable channel to a major network -- but one that the millennial audience is still not as engaged with.
Colbert's team also tapped Snapchat to advertise his latest venture. The show ran a series of video ads on Snapchat's own Discover channel. In one 30-second ad spot, Colbert jokingly described to his audience what a television is. "Television is like a really big iPad that you can't swipe. Traditionally this television goes in one room of your house, and then at one specific time of day everyone gathers together to look at the same screen at the same time," Colbert said.
The comedian and his network aren't naive about the wavering attention of millennials. They are aware of the need to advertise on several media for several target audiences, not just during the show's prime-time hour. In an episode of his podcast from Aug. 25, Colbert also described how he viewed his relationship with millennials. "I'm just this floating bubble of Colbert-ness that shows up on their phone or TV every so often," he said.
Snapchat, as well, is emphasizing its potential as an original content distributor. It premiered its first original series, called "Literally Can't Even," in January 2015. Six months later, Snapchat hired Sean Mills as its head of original content. Snapchat has also worked with artists such as electronic musician Goldroom to make vertically shot music videos created specifically for the app.
© Copyright IBTimes 2023. All rights reserved.
FOLLOW MORE IBT NEWS ON THE BELOW CHANNELS