Connie Britton Criticizes Romney For Continued Use Of 'Clear Eyes, Full Heart' Manta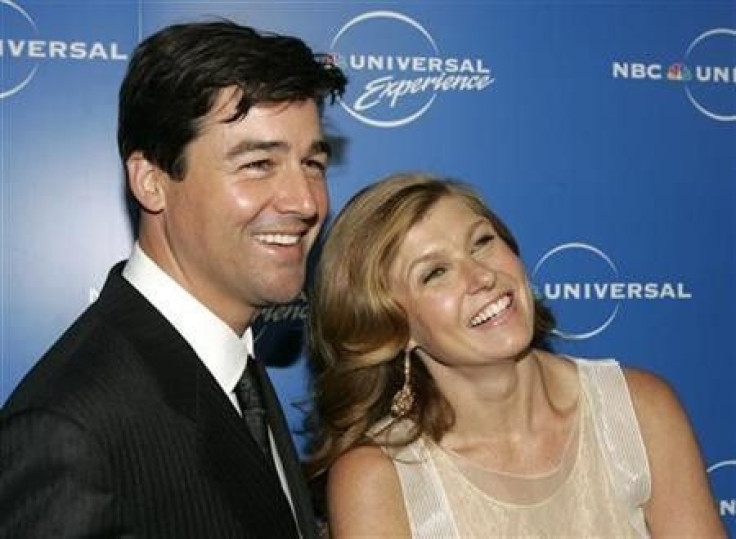 Connie Britton is not pleased with Republican presidential candidate Mitt Romney for his use of the motto "Clear Eyes, Full Hearts, Can't Lose," a slogan taken from the "Friday Night Lights" television show. Britton, who starred as Tami Taylor on the show for five season, co-wrote an editorial for USA Today criticizing the GOP candidate for continuing to use the motto despite pleas from show creator Peter Berg to stop.
"The show wasn't just about football. And 'Clear Eyes, Full Hearts, Can't Lose' wasn't just about winning games," Britton wrote, along with co-author Sarah Aubrey. "Rather, it was a rallying cry of hope and optimism in a community where everyone had a fair shot -- no matter their background, no matter their parents, no matter their gender. And no matter their politics."
Since appearing on "Friday Night Lights," Britton has earned praise for her role as a mother on FX's "American Horror Story" and she currently stars on the ABC drama "Nashville" as an aging country singer. Her success clearly has not tampered her political knowledge, though, as she went on to offer her full-throated support to President Obama for what his healthcare law will do for women, especially those in lower class families. It's an ideology Britton said the "Friday Night Lights" mantra was meant to convey.
"And the women we represented on the show -- the women we are in real life -- are like the millions of women across the nation," she wrote. "Women who want to make our own health care decisions. Women who want to earn equal pay for the work we do. Women who want affordable health care."
Britton went on to address Romney's plan to throw out the entire law, something she perceives as a hypocritical notion in the weeks leading up to the election on November 6.
"President Obama's landmark Affordable Care Act has been transformative for women. For the first time in our lives, being a woman is no longer a pre-existing condition — our insurers can't charge us more for having breast cancer or being the victim of domestic violence. This law fully covers the cost of our preventive care, our annual check-ups, our birth control. And on Friday Night Lights, quarterback Matt Saracen's grandma would have then been able to get the affordable health care she needed."
This is hardly the first time Romney and prospective vice president Paul Ryan have been criticized for their liberal use of an artist's work. Bands ranging from Twisted Sister and to the Silversun Pickups have demanded the Republican ticket stop using their music along the campaign trail.
© Copyright IBTimes 2023. All rights reserved.