Cooper 'Sexiest Man Alive'? Five Better Picks, Including Gosling [PHOTOS]
Bradley Cooper may have been declared The Sexiest Man Alive by People Magazine, but there are many, on Twitter, Facebook and numerous news sites, that disagree with the publication, offering their own substitutes for the Hangover actor.
Bradley Cooper... really?! E! Online bloggers Ted Casanova and Kim Cronce. Isn't that tres coveted title supposed to be for the sexiest, most talked about, most popular man of the year?
The Washington Post meanwhile, has joined other news sites in making a survey of alternate choices, with Cooper consistently placing at around third or fourth. Facebook and Twitter have been swamped with status updates and fast-tweeting trends about the oddness of the choice, with users providing everyone from Joseph Gordon-Levitt of The Dark Knight Rises and Inception to Robert Downey Jr. and Alexander Skarsgard of hit HBO series True Blood as replacement picks.
Choosing the Sexiest Man Alive each year is bound to incite controversy, and has in years past. What is notable about 2011's selection by People Magazine however, is how consistently certain names have come up as replacements for Cooper, with five celebrities topping almost every list and one man, Ryan Gosling, almost unanimously coming out on top. Gosling's name has been on Hollywood lovers' lips all year, and the actor's snub as Sexiest Man has gotten the most tongue-lashing for People Magazine so far.
Here, see the five celebrity males America feels should have been People's Sexiest Man Alive of 2011, as aggregated from Internet polls, Twitter trend #sexiestmanalive, and news sites like The Post and E! online. Is your pick on our list? Click on to find out!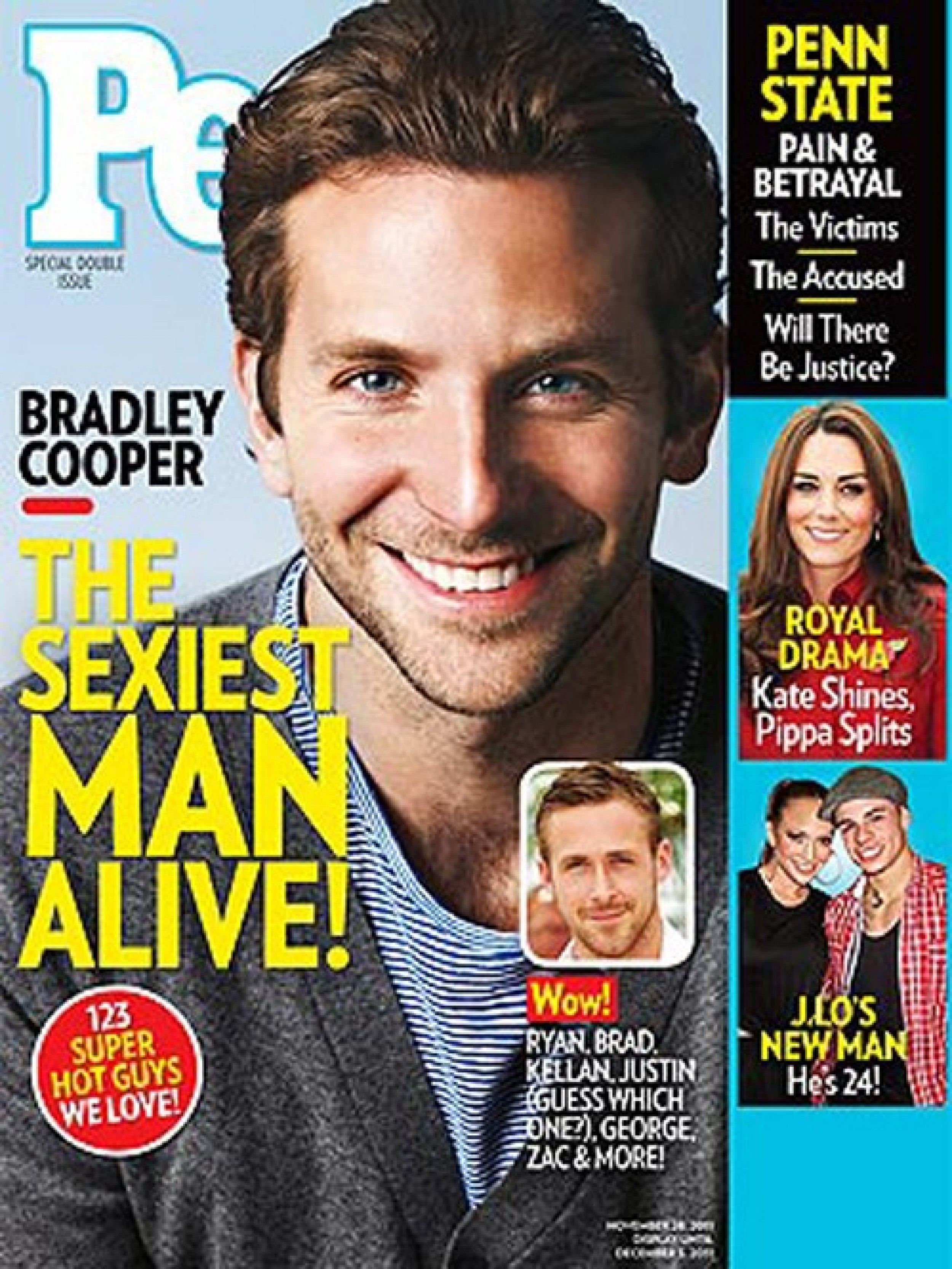 © Copyright IBTimes 2023. All rights reserved.