Corinthian Colleges Closing: Student Debt Strike Reaches 190 While Lawmakers Consider Loan Forgiveness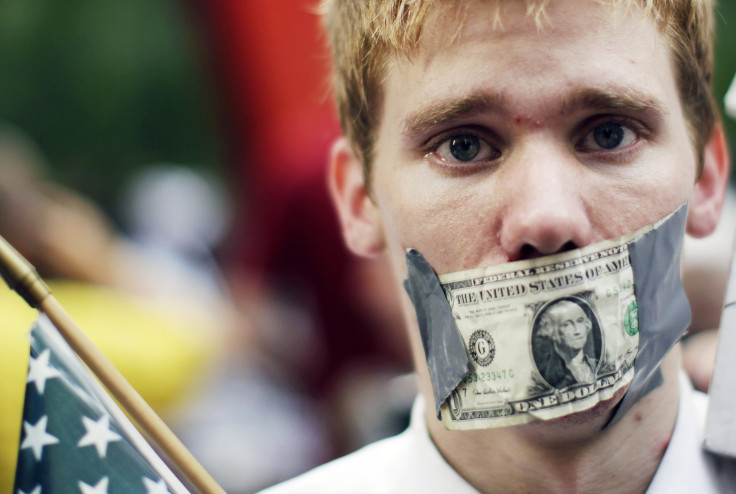 The Corinthian 15 -- a 15-member group of for-profit college students refusing to pay back their loans to the federal government -- is no more. Now, it's the Corinthian 190. The number of students in Occupy Wall Street's Debt Collective arm's crusade to get the Education Department to forgive the debt they accrued while attending schools in the Corinthian Colleges Inc. network has grown to 190 since the organization's February formation, the group announced Friday in a blog post. They've also enlisted 13 senators and nine attorneys general in their fight to get their loans canceled over the past four months.
The students argue their schools scammed them and the federal government was complicit because it funded for-profits like Corinthian. In Friday's post, the strikers again called on Education Secretary Arne Duncan to forgive their loans -- something politicians such as Sen. Elizabeth Warren, D-Mass., and Sen. Dick Durbin, D-Ill., have pushed for in their own letters to the department.
"Without a doubt, the Department of Education has the legal authority to issue class-wide debt discharges. Why won't they use it?" the collective wrote in the blog post.
Corinthian, which was investigated in recent years for its predatory lending practices and misrepresented job placement rates, shut down its remaining campuses on April 27. Students enrolled at Corinthian colleges at that time were eligible for closed school loan discharge if they gave up any credits earned. If they chose to transfer and keep their credits, their federal loans remained.
The Education Department was setting up a debt-relief process for affected students, Inside Higher Ed reported. "Our administration is committed to making sure students who have been defrauded or whose schools closed receive every penny of debt relief that they are entitled to," Assistant Press Secretary Denise Horn said in a statement last month. "We will make that as easy as possible for students, and we will hold institutions accountable."
© Copyright IBTimes 2023. All rights reserved.