Coronavirus Florida Update: Over 7100 Cases And 2 Deaths Reported In Children
Even children and younger adults are at a risk of getting infected by the deadly novel coronavirus. Florida's Department of Health reported more than 7,100 positive cases among children under 18 years of age ever since the pandemic started in March. Two other teenagers also died due to complications from the disease last month, according to the state's department of health.
According to the Centers for Disease Control and Prevention (CDC), children can still fall ill with COVID-19 and need to be hospitalized, even though they might not be at higher risk for the diseases compared to adults.
Also, children who caught the novel coronavirus will likely be asymptomatic or only experience mild symptoms. But they can still spread the disease to people in their family or community, particularly those who might be at a greater risk for serious complications.
Doctors opine that kids who are obese or have underlying health diseases like asthma are at an increased risk of severe illness from COVID-19 and in recent weeks, with more places opening up, there is a surge in the number of cases, particularly in older children.
The main concern is that kids and teens might not be very strict about adhering to social distancing measures while going out or during summer gatherings with friends. Moreover, kids and teenagers might also be coming down with the rare inflammatory disorder associated with COVID-19 – multi-system inflammatory syndrome in children (MIS-C).
Florida state's weekly COVID-19 pediatric report revealed the following:
42,287 children under 18 years of age were tested for SARS-CoV-2
7197 (17%) tested positive
155 children required hospitalization
12 of them suffered multisystem inflammatory syndrome in Children (MIS-C)
2 of them died
Nicklaus Children's Hospital near south Miami has treated 150 kids with COVID-19 and only 50 of them required hospitalizations. Most of them were treated as outpatients and were sent home, Dr. Marcos Mestre, the senior medical director of pediatric services at Nicklaus Children's Hospital told Miami Herald.
"We have seen a little bit of uptick in the patients that are coming in with COVID. Thankfully, in general, the patients have been doing very well and thankfully not having serious complications," Mestre told Miami Herald.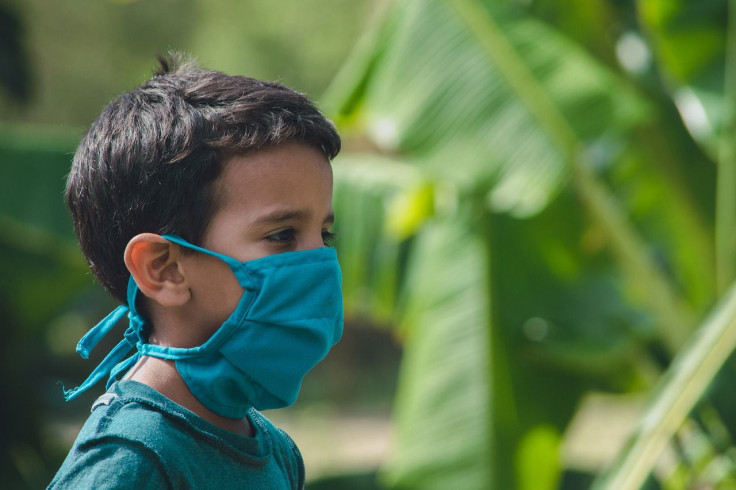 © Copyright IBTimes 2023. All rights reserved.