Coronavirus Second Wave: New Jersey More At Risk Than Other States, Gov. Murphy Says
KEY POINTS
New Jersey Gov. Phil Murphy is gradually reopening the state for business as key coronavirus infection indicators keep falling
Murphy, however, warns New Jersyites to not let their guard down because a second wave of infections might show-up
New Jerseys is continuing mass testing
New Jersey Gov. Phil Murphy (D) warns residents of the Garden State to keep wearing face masks and to keep practicing social distancing to help forestall the most serious effects a second wave of COVID-19 infections he said might strike the state.
His warning comes amid welcome news to the nine million New Jerseyites their state is gradually reopening its hard hit economy. It also follows good news the state's persistent downward trend in new coronavirus cases, hospitalizations and deaths has continued over the past few weeks.
The reason for Murphy's caution is density. He's previously referred to New Jersey as "the densest state in America" located "in the densest region in America." He also noted other viruses that have hit New Jersey in the past have shown a propensity to return in the fall or winter.
"We're probably more at risk than other parts of the country," he said during a radio interview Wednesday.
In the event of a second wave striking the state, Murphy said he'd have to start closing things down again. He said this won't happen in a day or two and his decision will be guided by science.
"You have to look at these things on rolling averages," he pointed out. "In some cases, three days, and in most cases, seven-day averages. It would have to be a meaningful shift in the wrong direction. The good news is -- and this is a light-years difference from even a month ago -- we've now got a very significant testing capacity. ... We're much better equipped right now."
Murphy believes expanding testing and hiring large numbers of contact tracers can decrease the chance of again having to order widespread closures should a second wave occur.
"Before you put the emergency brake on your entire state, if you've got the testing and contact tracing and a plan to isolate in place, you probably can't bat 1,000, but you've got a lot better chance of snuffing it out without shutting the whole place down," he said.
More than 660,000 tests have been administered in New Jersey. This total for Wednesday was an increase of 24,400 tests from Tuesday.
On Wednesday, Murphy said at his daily briefing in Trenton the state has reached its goal of testing at least 20,000 people a day. He said mass testing is crucial to further reopening the state's shut down economy and protecting against a second wave.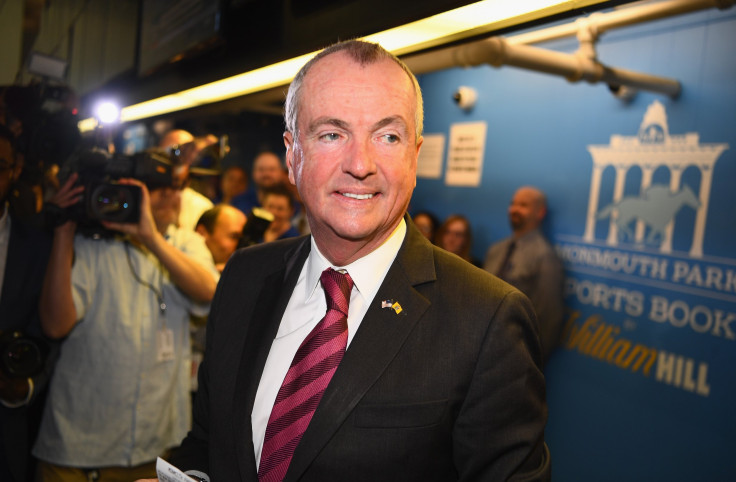 Murphy said the sustained downward trend in key indicators such as hospitalizations and deaths has allowed him to gradually ease the near-lockdown restrictions he imposed in late March. Because of this, Murphy said New Jersey is moving closer to Stage 2 of its multi-stage reopening plan. On the other hand, the reopening of nonessential businesses such as restaurants will have to wait a while longer.
"We're roughly one month on our road back," said Murphy. "We are now well past the peak. We've made an enormous amount of progress."
Murphy's declarations Wednesday came after Dr. Anthony Fauci, Director of the National Institute of Allergy and Infectious Diseases (NIAID), said a second COVID-19 wave in the U.S. "could happen" but is "not inevitable" if states reopen correctly.
"Don't start leapfrogging over the recommendations of some of the guidelines, because that's really tempting fate and asking for trouble," said Dr. Fauci in a CNN interview.
Murphy said he spoke with Dr. Fauci Tuesday. He said Dr. Fauci gave "the most optimistic assessment of a second wave that I've heard from his mouth." He said Dr. Fauci believes the U.S. as a whole is now far better equipped to deal with a second wave "than we either were for the first wave as a country, or than we had been prepared in the past for second waves of things like H1N1."
As of Wednesday, New Jersey has confirmed 156,628 cases and at least 11,339 deaths since the outbreak began in March 4. This toll includes 148 new deaths and 970 new cases reported in the last 24 hours.
© Copyright IBTimes 2023. All rights reserved.