Coronavirus Treatment: Bill Gates-Backed Potential COVID-19 Vaccine Set To Begin Human Testing
KEY POINTS
Inovio Pharmaceuticals received funding from the Bill and Melinda Gates Foundation
Preclinical studies were performed on animals which showed promising results
A total of 40 healthy volunteers will be needed for the human trial
A second potential vaccine against COVID-19, manufactured by a Pennsylvania biotech company, is all set to enter human testing. The company received funding from the Bill and Melinda Gates Foundation.
In a press release Monday, Inovio Pharmaceuticals said the U.S. Food and Drug Administration accepted an application under the regulator's Investigational New Drug (IND) program "paving the way for Phase 1 clinical testing of INO-4800 in healthy volunteers beginning this week."
The company said preclinical studies were performed on animals which showed promising results.
"Preclinical data, which have been shared with global regulatory authorities and submitted as part of the IND, have shown promising immune response results across multiple animal models. Additional preclinical trials, including challenge studies, will continue in parallel with the Phase 1 clinical trial," the release said.
The Inovio DNA vaccine candidate contains specifically engineered plasmid (a small, independent genetic structure), and when it is injected into a patient, the body cells produce an antibody capable to fight a specific infection.
A total of 40 healthy volunteers will be needed for the human trial and the screening for the potential subjects has already begun in two centers namely Philadelphia's Perelman School of Medicine at the University of Pennsylvania and the Center for Pharmaceutical Research in Kansas City. Each of the volunteers will receive two doses of the vaccine four weeks apart.
Calling this a "significant step forward" in the fight against the deadly disease, Dr. J. Joseph Kim, Inovio's president and CEO, said, "Without a new safe and effective vaccine, the COVID-19 pandemic is likely to continue to threaten lives and livelihoods. It also demonstrates the power of our DNA medicines platform to rapidly develop and advance a vaccine for COVID-19 into Phase 1 clinical testing. Our dedicated team of staff, partners and funders have been mobilized since the genetic sequence of the virus became available in early January and continues to work around the clock to ensure that we are rapidly advancing INO-4800 through this Phase 1 study towards planned efficacy trials."
The first potential COVID-19 vaccine was manufactured by a Massachusetts company, Moderna, which started dosing in mid-March. The first phase of trial planned to enroll 45 healthy volunteers who were offered up to $1,100.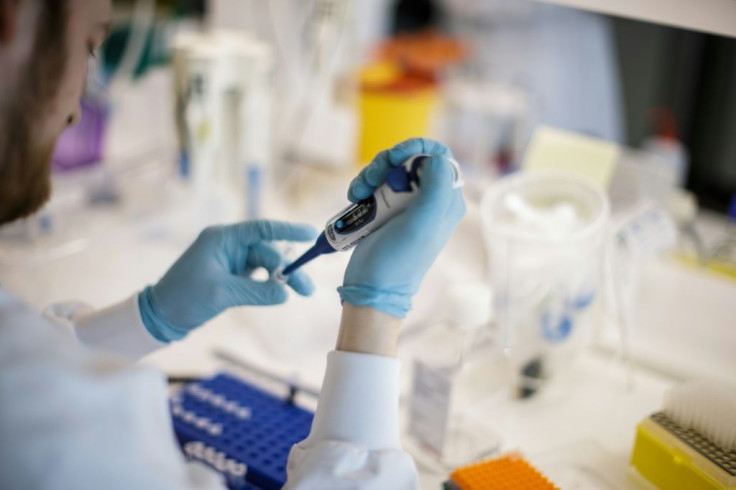 © Copyright IBTimes 2023. All rights reserved.