Coronavirus Update: One Death Every 2.9 Minutes Recorded In New York City Within Six-Hour Span
KEY POINTS
Coronavirus continues to ravage New York City
Confirmed COVID-19 cases in the city are now at 38,087
Reports say that in a span of six hours, a patient dies every 2.9 minutes
The City Hall health bulletin as of 10:30 AM revealed that all five boroughs have a total of 36,221 confirmed cases of the contagion. The death toll at that time is 790. By 4:30 PM, however, the number of confirmed COVID-19 cases had increased to 38,087 with 914 fatalities.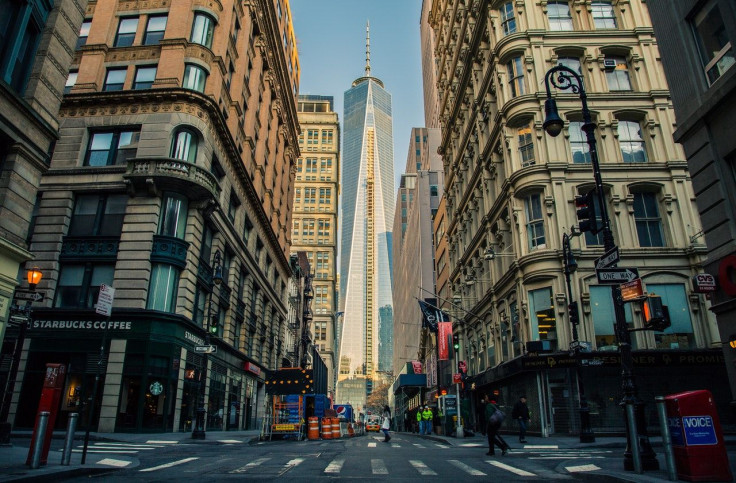 Gloomy Statistics
According to City Hall reports, approximately 20% of COVID-19 victims are receiving hospital care. This translates to around 7,741 patients with the rest staying in their homes, some of them waiting for an ambulance to take them to the hospital. Reports also show that of the five boroughs, the hardest hit is Queens at 12,756 confirmed cases of infection. That is more than 30% of the total number of cases of all the boroughs combined.
Brooklyn is the second borough to be hit the hardest at 10,171 confirmed cases or approximately 27% of the total of all boroughs. The Bronx is at third with 6,925 confirmed cases or 18%, then Manhattan with 6,060 cases or 16%, and last is Staten Island with 2,140 cases or 6%. As if to show the somberness of the situation, a New York resident captured on video the blaring sound of sirens, possibly bringing COVID-19 patients to hospitals.
Cannot Afford To Self-Quarantine
The horrifying leap in confirmed cases and death toll on Monday followed the same scenario on Sunday, where 98 deaths were recorded in several hours. Health experts have been calling on New Yorkers to stay home and observe self-quarantine, but many said they could not afford to do so.
Home health aide Yolanda Encancion admits that coronavirus is very dangerous and she does not want to get sick, nor her family. She said, however, that she needs to get to her job to earn. Ms. Encancion is not alone, as many other New Yorkers feel that way.
Subway Is Still Full
Although officials have noted the plummeting of subway riders in recent weeks, a lot of New Yorkers are still riding, particularly in poorer areas of the city. In fact, city officials say that subway stations located in poorer neighborhoods are still full of people as if nothing has changed.
The subway has also become a symbol of inequality in the city. It highlighted the divide between those that can afford to stay at home and those who need to preserve their meager livelihood. Health experts say this can likely contribute in a huge way to the spread of the virus.
A Beacon Shines
As the city struggles further with the rising number of COVID-19 cases, the light at the peak of the Empire State Building, which has symbolized New York itself, shone brightly. It is as if reminding everyone that the city has gone through tough times in the past and that everyone should keep on hoping. It is, however, not clear how helpful the searing beam was in reducing stress in a city full of tension due to the crisis.
Monday also saw the arrival of the USNS Comfort, a hospital ship capable of handling 1,000 patients. The arrival of the ship may provide a big boost to the hospitals in the city as they near their breaking point.
© Copyright IBTimes 2023. All rights reserved.
FOLLOW MORE IBT NEWS ON THE BELOW CHANNELS