Coronavirus Update: South Carolina Reopening Dine-In Restaurants At 50% Capacity On May 11
KEY POINTS
Restaurants in South Carolina can resume dine-in services on May 11
Operators, however, have to observe new guidelines for reopening from Gov. Henry McMaster
McMaster lifted South Carolina's stay-at-home orders on May 4
South Carolina will begin allowing diners to eat at their favorite restaurants Monday (May 11) as Gov. Henry McMaster announced the resumption of dine-in services in a limited capacity.
Restaurants, however, will have to follow the guidelines set by the government for reopening businesses to lessen the risks of contracting the virus.
"As we gradually and methodically lift restrictions aimed at combating the coronavirus, it is incumbent upon South Carolinians to follow to the guidance and recommendations provided by our public health experts to keep themselves and their loved ones safe," McMaster said in a statement Friday. This virus still presents a serious threat to South Carolinians, but I have faith in the people of our state and their ability to act responsibly and in the best interest of the communities they live in."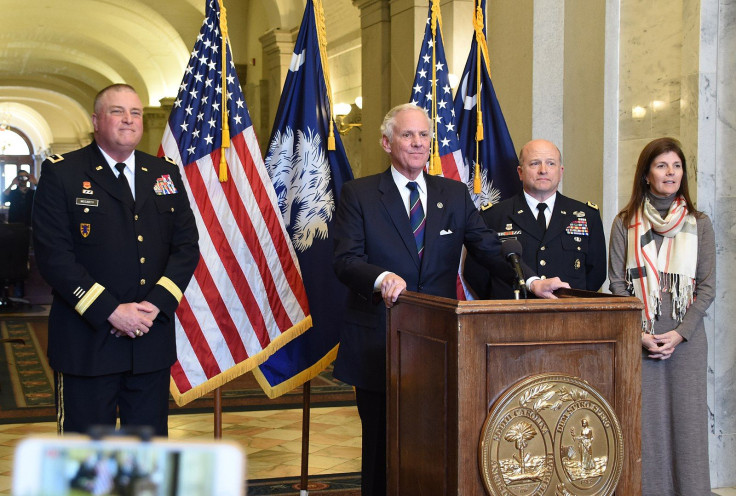 Only 50% occupancy is allowed at a given time at the restaurants, while dine-in tables must be set six to eight feet apart to ensure physical distancing. Restaurant operators must also add more cleaning and sanitation practices of its equipment, chairs, and tables, as well as other amenities. Condiments like salt, pepper or ketchup must not be readily available at tables but only provided upon the request of the customer.
Employees serving customers must undergo regular health checks as provided by their employers, while there must be a sign outside of the establishment advising no admittance for customers with fever or cough. Both workers and customers are expected not to shake hands or engage in physical contact.
South Carolina banned indoor dining at restaurants on March 18 as the pandemic escalated, and the state had to enforce stay-at-home orders. On May 4, however, McMaster lifted this order and allowed outside dining.
As of May 8, South Carolina has 160 new COVID-19 patients bringing the total number of cases to 6,258, per the state's Department of Health and Environmental Control (DHEC). The coronavirus death toll is at 256.
The DHEC said one-third of the fatalities are from nursing homes and care facilities. The agency is hoping to increase its testing capacity for the vulnerable population and the healthcare workers at these nursing homes.
Meanwhile, McMaster will likely make announcements on the reopening of hair and nail salons, barbers, and gym next.
"Those are the close personal contact that have been discussed by accelerateSC, and we hope to have a decision made and announced as early as Monday on those," he said during the press briefing.
© Copyright IBTimes 2023. All rights reserved.