Coronavirus US Update: Navy Midshipman Tests Positive For COVID-19
KEY POINTS
"The midshipman is currently self-quarantined at their home of record and is receiving support and medical care"
The midshipman was on leave since USNA spring break from March 6
A sailor assigned to the Boston University ROTC unit had also tested positive
The U.S Naval Academy on Monday released a statement confirming that one of the midshipmen tested positive for COVID-19.
The midshipman was on leave since the USNA spring break from March 6 and was tested positive for the novel coronavirus on March 22.
"The midshipman is currently self-quarantined at their home of record and is receiving support and medical care in accordance with the Centers for Disease Control and Prevention" the statement read, adding, "Personnel with whom the individual has had close contact with have been notified and are in self-isolation."
Before the midshipman, a civilian employee of the U.S. Naval Academy tested positive for COVID-19 on Friday.
Superintendent Vice Adm. Sean Buck, in a memo to the midshipmen released on March 18, had ordered the 4,000 members of the brigade to follow the Department of Defense's "stop movement" order and to begin online courses. The "stop movement" order freezes almost all government-funded movement to the local commuting area of a service member's command until May 11.
A sailor assigned to the Boston University ROTC unit had also tested positive for COVID-19 on Monday.
As on Monday, a total of 17 sailors assigned to ships in the Pacific Fleet tested positive for the virus.
A U.S. Pacific Fleet spokesman on Sunday said the command would no longer be releasing the names of ships affected "as a matter of operational security."
"USNA is committed to taking every measure possible to protect the health of our force. We remain in close coordination with state and federal public health authorities to ensure the well-being of our personnel and the local population," read a statement released by the Navy on Friday.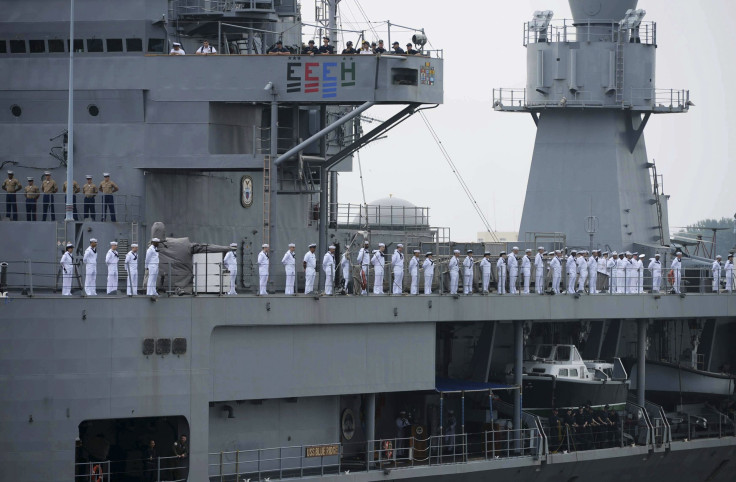 © Copyright IBTimes 2023. All rights reserved.