Coronavirus USA: 3 Major Cities That Have Seen A Surge In Recent Cases
Cases of COVID-19 have surged in the U.S., now totaling over 116,000 confirmed cases with over 1,900 reported deaths. Recently, cases in a handful of big cities emerged as new hotspots, while New York remains a major center for the virus.
Detroit has seen a rapid rise in cases as of late, with 1,381 confirmed cases and 31 deaths, according to the Associated Press. The city, known for its longstanding health and poverty issues, has been hit particularly hard by the virus and officials say it could get much worse.
"At this time, the trajectory of Detroit is unfortunately even more steep than that of New York," Dr. Teena Chopra, medical director of infection prevention and hospital epidemiology at the Detroit Medical Center, explained. "This is off the charts."
New Orleans and Louisiana at large have also seen a significant rise in infections, with the state reporting over 3,300 confirmed cases and 137 deaths. Gov. John Bel Edwards has said that the state could run out of ventilators by early April. States like Florida and Texas have moved to ban Louisiana residents from entering while the outbreak is still ongoing.
Finally, Illinois has seen a major uptick in the spread of coronavirus, with three-fourths of the state's 3,026 cases coming from Chicago. Mayor Lori Lightfoot has moved to close down the city's lakefront attractions and parks in an effort to promote social distancing. A state-wide shelter-in-place order is also in effect for Illinois.
Michigan, Louisiana, and Illinois, along with New York, are among the states that President Donald Trump has recently approved to receive major disaster relief funds.
Worldwide cases of COVID-19 have now surpassed 652,000, according to Johns Hopkins University, with 30,313 deaths. The U.S. has now surpassed hotspots like China and Italy to become the nation with the most confirmed cases.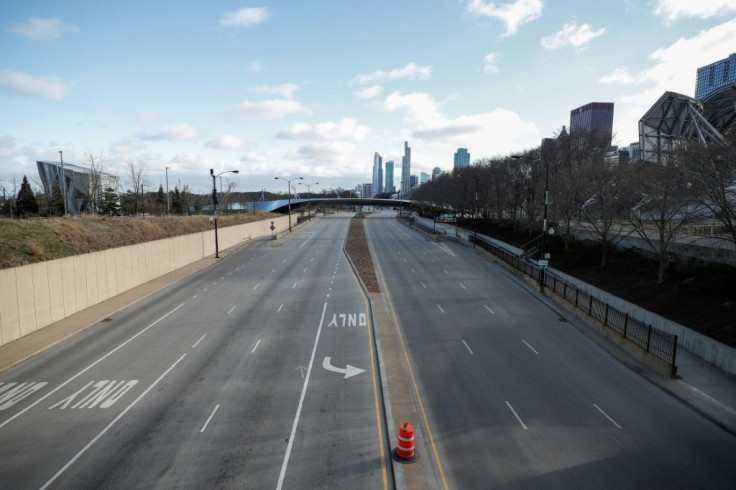 © Copyright IBTimes 2023. All rights reserved.