Coronavirus USA: Second Wave Of Outbreak In Fall Possible, Fauci Warns
KEY POINTS
There could be a second wave of COVID-19 infections in the U.S.
This wave might strikes as early as the fall
The U.S., however, will be better equipped and prepared to handle this second invasion
Dr. Anthony Fauci, director of the National Institute of Allergy and Infectious Diseases (NIAID), on March 25 first warned the United States about the possibility a "COVID-19 second wave" might pop-up later this year after the current pandemic subsides.
He said Americans now need to prepare for this second wave, which might involve a mutation of the current SARS-CoV-2 (severe acute respiratory syndrome coronavirus 2), the virus that causes COVID-19.
"Would this possibly become a seasonal cyclic thing? I've always indicated to you that I think it very well might," said Dr. Fauci at a White House press briefing.
He said U.S. health officials and infectious disease experts continue uncovering the behavior of SARS-CoV-2 by studying outbreaks in other countries such as South Africa, which has now begun experiencing its colder season.
"What we're starting to see in the Southern Hemisphere of Southern Africa and the Southern Hemisphere countries, is that we're having cases that are appearing as they go into their winter season," he said. "If they have a substantial outbreak, it will be inevitable that we need to be prepared that we'll get a cycle a second time."
Dr. Fauci repeated his warning about the possibility of a second wave on Monday. He again said it's likely there will be another coronavirus outbreak in the fall.
"I would anticipate that that would actually happen," said Dr. Fauci, who also issued an ominous warning if the virus returns "in the fall, it would be a totally different ball game."
The U.S., however, will be better prepared to deal with the destruction to be wrought by the second wave. Dr. Fauci said the country will possess a greater testing ability at the beginning of the outbreak, and can do better contact tracing when individuals fall ill. He said the health system's abilities will be "orders of magnitude better" that it is today.
"We have a vaccine that's on track" for development on an accelerated timeline, according to Dr. Fauci.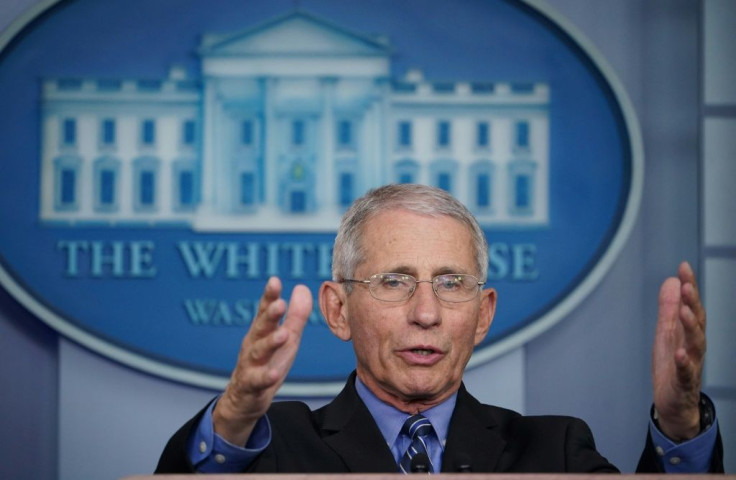 New research seems to bear out Dr. Fauci's warning. This second wave might start in counties relatively untouched by the current pandemic. Scientists at the Center for Spatial Data Science (CSDS) at the University of Chicago examined cases at the county level to discover if there are significant clusters of SARS-CoV-2 in cities across the country.
"If you only look at state-level data, a county cluster would have to be extreme to show up, and by then you're already too late for many of these prevention measures," Marynia Kolak, CSDS assistant director of health informatics, told UChicago News.
Multinational investment bank Morgan Stanley on Monday supported Dr. Fauci's assertion of an impending second wave. Morgan Stanley's recent COVID-19 forecast said the largest risk to the U.S. is "a second wave of infections emanating from the central region of the country after the coasts have peaked in mid-April."
The report said the second wave could delay the peak of the first wave and trigger a recontamination of coastal cities such as New Orleans even after they see cases decline.
© Copyright IBTimes 2022. All rights reserved.
FOLLOW MORE IBT NEWS ON THE BELOW CHANNELS