Coronavirus Vaccine: European Pharma Company Speeding Up Efforts To Treat COVID-19
KEY POINTS
European Pharma company AstraZeneca signed deals with the U.S., European powers, and vaccine alliances for its potential coronavirus treatment going through human trials
AstraZeneca will be foregoing profits and instead rely on funds from its various government contracts to manufacture and distribute the vaccine if approved
AstraZeneca executive Pascal Soriot cautioned the vaccine may only last a year as a tradeoff to fast-track manufacturing
Quarantining, social distancing and an emphasis on sanitizing have not effectively stopped the spread of the coronavirus pandemic. In the U.S., alone, several states have experienced a record-breaking surge in cases while the country takes the first steps towards reopening. Europe has not experienced the same surge in cases, but Germany and other countries are still struggling to get infection rates down to a level where reopening can begin in earnest.
After months of struggles, there appears to be an even greater need for a vaccine than earlier thought.
England-based AstraZeneca Plc, which has about 60,000 employees, is the latest company to sign deals with various European powers, including England, the Netherlands, Germany, France, as well as the U.S., to develop and supply a potential vaccine.
The drugmaker was well into human trials by the time it signed the new deals on June 13. AstraZeneca's potential vaccine was developed at the University of Oxford, where phase III human trials were being overseen.
"This will ensure that hundreds of millions of people in Europe will have access to this vaccine, of course if it works and we will know that by the end of summer," AstraZeneca executive Pascal Soriot told reporters on June 13. "If all goes well, we will have the results of the clinical trials in August/September. We are manufacturing in parallel. We will be ready to deliver from October if all goes well."
If the trials' results are positive, manufacturing is expected to begin around the end of 2020.
Soriot said the alliance, alone, would be supplied around 400 million doses of the vaccine if all testing goes well. However, he said the company's overall goal would be to produce and supply around 2 billion total doses of the vaccine for distribution. Soriot cited manufacturing deals with two companies back by Bill Gates and $1.2 billion deal with the U.S. government as the driving forces behind the goal. Additional manufacturers in the Netherlands, Germany, and Italy would support Europe's potential supply chain.
Soriot did temper expectations, saying the vaccine may have a relatively short lifespan after injection.
"We think that it will protect for about a year," Soriot said. This is the essential tradeoff if trials are successful and AstraZeneca fast-tracks manufacturing.
He emphasized that AstraZeneca would do whatever it could to ensure fair access to the vaccine. To this end, AstraZeneca said it would be foregoing any potential profits from the vaccine and instead rely on its various government contracts to fund manufacturing.
The company's stance is reflected in subsequent deals signed with the Coalition for Epidemic Preparedness Innovations, Gavi, The Vaccine Alliance, and the Serum Institute of India. These deals will ensure access to the potential vaccine in middle and low-income countries.
These deals could prove to be vital for several nations in Africa or Asia where experts have warned about the ramifications of a large-scale outbreak. Africa's Centres for Disease Control and Prevention said Sunday the pandemic had touched every country in the continent, with 306,567 confirmed cases and 8,115 deaths.
However, the persistent fear is a large outbreak could spell disaster for already fragile healthcare systems across Africa. It can already be seen in Brazil and India, where local and federal officials have said their respective healthcare systems were on the brink of collapse from coronavirus.
Brazil, alone, has seen an explosion in cases over the last month and now houses the second-highest number of confirmed cases behind the U.S. As of Monday, Brazil had over 1.1 million confirmed cases and 51,300 deaths from COVID-19.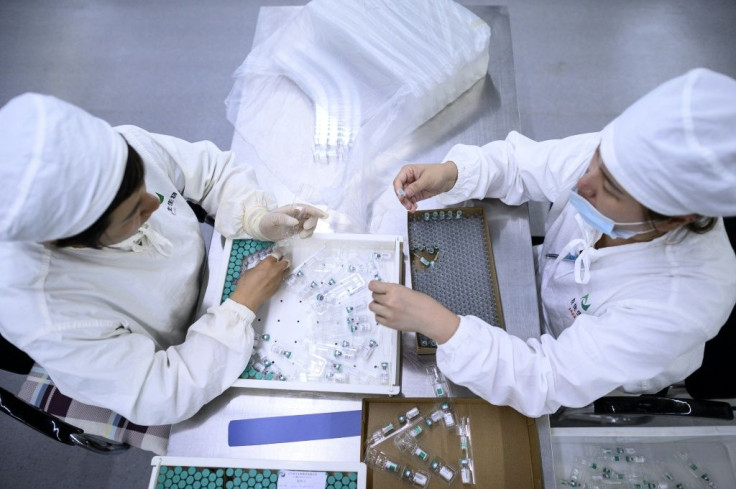 © Copyright IBTimes 2023. All rights reserved.
FOLLOW MORE IBT NEWS ON THE BELOW CHANNELS