'Counting On' Stars Jessa, Ben Seewald Hope Sons Henry, Spurgeon Will 'Be Best Friends'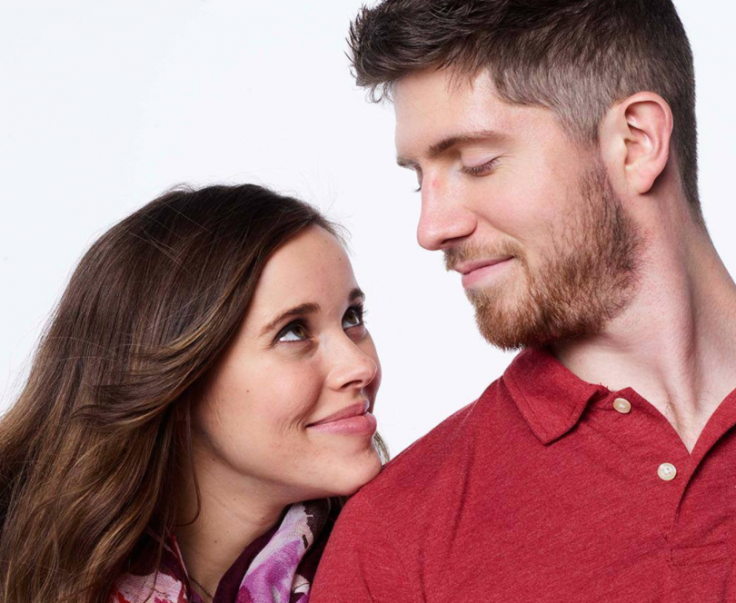 Jessa Seewald's kids may be young, but she's got high hopes for their relationship.
In a TLC video, the "Jill and Jessa: Counting On" star said she's thrilled to have two sons "so close together in age." Jessa, 24, told fans she's hopeful Spurgeon and Henry Seewald will be close growing up. The reality star looks forward to watching them spend time together and expects that husband Ben Seewald will get in on the action, too.
"I know they're going to be best friends a love growing up and doing everything together, I look forward to seeing that," Jessa said (via ET Online). "I know Ben's probably going to have them out in the backyard playing football before too long."
Spurgeon and Henry are already the best of friends. Jessa and Ben frequently share pictures of their sons on Instagram. It's clear this growing family spends a lot of time together and it certainly seems Spurgeon is fond of his little bro.
The "Counting On" couple wasn't always so keen to share. Just like with Spurgeon, Jessa and Ben didn't announce their baby's name until after his birth. They did, however, provide clues about what they were going with and how they decided on it during the pregnancy. The "Counting On" stars assured fans it'd be another "unique" name, but held off on the announcement until they were 100 percent committed.
"This baby's going to have a unique name, sort of like Spurgeon's, but we haven't quite settled on a name yet. We've got some pretty good ideas," Ben teased at the time.
On Feb. 14, they finally revealed their baby boy's unique moniker and the meaning behind it.
"William Wilberforce was a British politician in the 1700s, and he was very instrumental in abolishing the slave trade in the British Empire," Ben said of his son's unusual middlename, adding that the historical figure was also a Christian.
Jessa told fans she and Ben, 21, picked the name Henry together because they "just thought it was cute." There is, however, some deeper meaning behind it. She explained that their most recent bundle of joy's named after Matthew Henry, who had ties to Charles Spurgeon — their eldest son's namesake.
"One thing that Charles Spurgeon said, you know, he thought so highly of Matthew Henry's commentaries that he said it would be a wise investment for young men to get them, even if they had to sell the coat off their back to do so," Ben explained.
© Copyright IBTimes 2023. All rights reserved.