Country Singer Morgan Wallen Dropped As 'SNL' Guest After Breaking COVID-19 Protocols
KEY POINTS
Country singer Morgan Wallen is no longer appearing on this week's "Saturday Night Live" episode after breaking COVID-19 protocols
Wallen was recently seen partying with a group of people without wearing a mask
The singer confirmed the news on Instagram and apologized to his fans for letting them down
Country singer Morgan Wallen has been booted out of this week's episode of "Saturday Night Live!" for breaking COVID-19 protocols. The artist was scheduled to make an appearance on the live variety sketch show as this week's musical guest.
The singer confirmed the news by sharing an emotional video on his official Instagram account, saying that the "SNL" team had informed him that he won't be part of this week's show for not taking COVID-19 protocols seriously.
Wallen started the video by saying that it is "tough for him" to make the video because of what happened. The "Whiskey Glasses" hitmaker, who took the video from a New York City hotel room, revealed that he completely understood why the show made such a decision.
"This is a tough video for me to make. But it's a necessary one. I got a lot to say and I don't want to miss anything that's in my heart. I am in New York City, in a hotel room, getting ready for 'SNL' this Saturday. I got a call from the show to let me know that I will no longer be able to play and that's because of COVID protocols, which I understand," Wallen said in the clip.
The rising country star also made it clear that he has "not" tested positive for the life-threatening disease and is doing well. However, he said that his actions from the past weekend were really "short-sighted" and have badly affected his "long-term goals" and "dreams."
"SNL" made the decision to remove Wallen from the episode after he was seen partying with a large group of people without a mask. The TikTok videos of him enjoying the party went viral on social media, resulting in the singer getting blasted for his actions.
Later in the video, Wallen apologized to the "SNL" staff and his fans for letting them down.
"I respect the show's decision because I know I put them in jeopardy, and I take ownership of this. I'd like to apologize to SNL, to my fans, to my team for bringing me these opportunities, and I let them down," Wallen said.
After apologizing, Wallen explained that he will be taking a "step back" from the spotlight and work on himself. He also shared that the messages of "encouragement" from his fans mean a lot to him and thanked "SNL" boss Lorne Michaels for telling him that they'll surely "find another time to make this up."
"Lorne Michaels gave me a lot of encouragement by letting me know that we will find another time to make this up. That means a lot to me. Thank you for that. Lastly, I know that I'm taking a lot of heat but I just wanted to let you know that your (fans) messages of encouragement haven't gone unnoticed either," the country singer said.
The show has yet to announce Wallen's replacement, according to Variety.
Wallen started his professional music career in 2016 with a single called "The Way I Talk." In 2017, he collaborated with the iconic band Florida Georgia Line for the song "Up Down" and claimed the numero uno position on Billboard's Country Airplay list.
His next song, "Whiskey Glasses," made him a household name and took his popularity to a whole new level. The song became a huge success and received a nomination at the CMT Music Awards last year.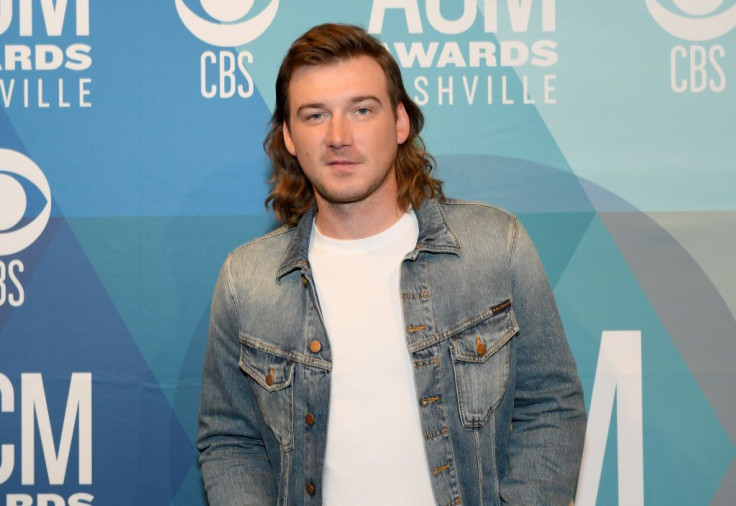 © Copyright IBTimes 2023. All rights reserved.