Court Rules In Favor Of Biden, Rejects Republican Challenge To Migrant Policy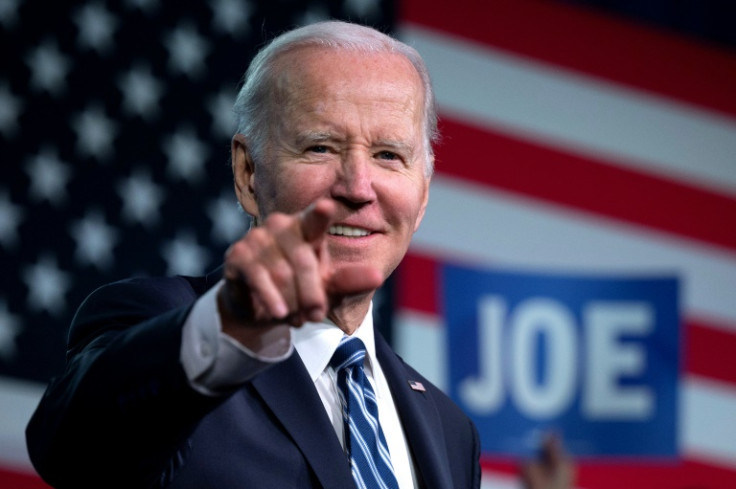 The US Supreme Court on Friday voted 8-1 in favor of President Joe Biden's immigration policy, which focuses on prioritizing enforcement based on public safety threats.
The decision overturns a previous nationwide block that was imposed by a federal judge in Texas last year. The policy had been in effect for less than a year before it was halted.
Homeland Security Secretary Alejandro Mayorkas said the policy would allow immigration officers "to focus limited resources and enforcement action on those who pose a threat to our national security, the safety public and border security," NBC News reported.
On behalf of the majority, Justice Brett Kavanaugh said the challengers lacked legal standing to sue over the plan. He described the lawsuit filed by Texas and Louisiana as "extraordinarily unusual," as it sought to compel the executive branch to change its arrest policies. Kavanaugh added that federal courts do not typically handle such cases and suggested that the states have other avenues, such as actions taken by Congress, to address their concerns.
Announced in September 2021, Biden's immigration policy marks a departure from the stricter enforcement approach of his predecessor, Donald Trump. The Biden administration argues that with an estimated 11 million undocumented immigrants in the US, the government needs to prioritize cases due to limited resources for detention and deportation.
Texas and Louisiana challenged the policy in court, arguing that federal immigration law requires the detention of certain undocumented immigrants, including those convicted of serious crimes, after their release from criminal custody.
The states claim that Biden's policy, which involves assessing the risk posed by an immigrant to public safety or national security before initiating deportation proceedings, violates this requirement. The Biden administration, on the other hand, asserts that the president has broad discretion in setting enforcement priorities.
Previously, U.S. District Judge Drew Tipton, appointed by Trump, blocked the policy, ruling that Texas had standing in the case as it could demonstrate that individuals who should have been detained had committed crimes within the state. Tipton found both the policy and the government's implementation process to be unlawful, The Washington Post reported.
Republicans have frequently criticized Biden for adopting a more lenient approach to enforcement and border security, claiming that it has led to increased crime rates and a rise in illegal immigration.
© Copyright IBTimes 2023. All rights reserved.