COVID-19 Infects More Than 100 Meat Processing Plant Employees In Oklahoma
KEY POINTS
More than 100 meat processing plant employees in Oklahoma have tested positive for COVID-19
116 workers of a pork processing plany in Guymon, Texas County are infected with the virus
A temporary "COVID-19 leave policy and support plan" was implemented to offer paid leaves for employees who were instructed to self-isolate
COVID-19 is slowly wreaking havoc in Oklahoma as the virus infected more than 100 meat packing plant employees, adding to the number of positive cases in the state that eclipsed the 4,000 mark.
Seaboard Foods spokesman David Eaheart said in a statement Monday that 116 employees who work at a pork processing plant in Guymon have tested positive for COVID-19, the virus caused by the novel coronavirus.
Guymon is the most populous city and county seat of Texas County, Oklahoma. The infected plant employs around 2,700 workers, while the whole County has a reported 172 confirmed cases and two deaths.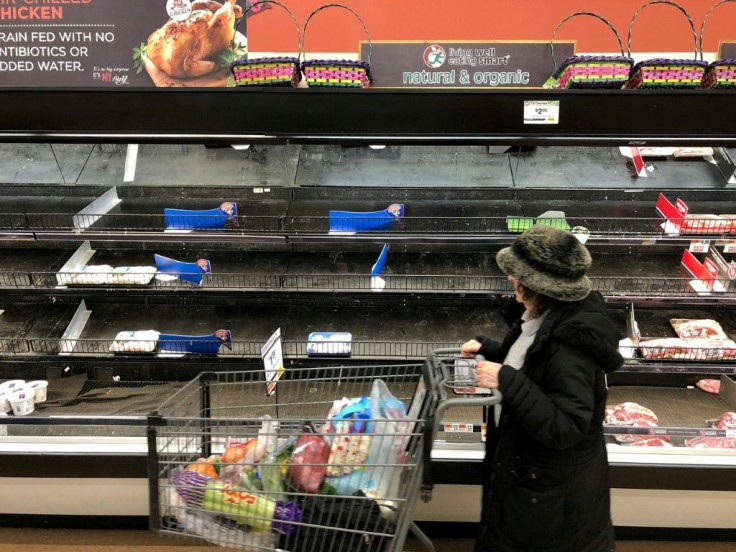 The spokesman also stated in his statement, which was provided to Fox News, the importance of being tested and staying at home when employees feel sick.
"We believe this is the best way to protect our workers and our community," he said, citing self-isolation and testing through the Texas County Health Department as crucial preventive measures to curb the spread of COVID-19.
"As in other places that that have embraced testing, we believe this will likely result in more positive tests, but we feel it is the best way to protect our workers and our community," Eaheart added.
The company also implemented a temporary "COVID-19 leave policy and support plan" that offer paid leaves for employees who were instructed to self-isolate or those living in the same household "as someone who has given those instructions."
Despite these protocols to help workers cope with the pandemic, several current and former employees told the outlet that the plant's work environment is unsafe. They also claimed that the management told them that the plant will not close "under any circumstances" and that employees who doesn't show up to work could easily be replaced, according to The Oklahoman.
Another employee pointed that conditions inside the plant is not "conducive" for social distancing since work floors, waiting corridors and break areas are filled with workers who are "shoulder to shoulder." This plus the lack of intervention from the upper management has transformed the plant into a "hot spot" for the virus.
In contrast, the company said they have installed guides and barriers in the main hallway, as well as opening another space and installing tents outside the facility to serve as additional break areas for its workers. However, they acknowledged the lack of thermometers in early March, but has since purchased a thermal scanning system, handheld thermometers and a thermal imaging system to check employees when entering the plant.
© Copyright IBTimes 2023. All rights reserved.