COVID-19 Party: Captain, Owners Of NYC Party Boat Arrested Over Social Distancing Violations
KEY POINTS
New York Sheriff broke a posh boat party for violating social distancing rules
Liberty Belle set sail with more than 170 people without face masks
The boat's owners and captain were arrested
The captain and owners of a posh luxury boat were arrested after hosting a cruise party that violated social distancing guidelines issued to prevent the spread of COVID-19.
Ronny Vargas and Alex Sauzo, owners of The Liberty Belle, were taken into custody after the vessel returned to Pier 36 in Lower Manhattan late Saturday. The boat is a popular attraction for partygoers for its four bars and three outdoor decks and can accommodate up to 600 people.
The owners were arrested for violating social distancing protocols associated to the Emergency Orders of Mayor Bill de Blasio and Governor Andrew Cuomo, as well as New York City's Alcohol Beverage Control Law, said the Sheriff's Office in a statement.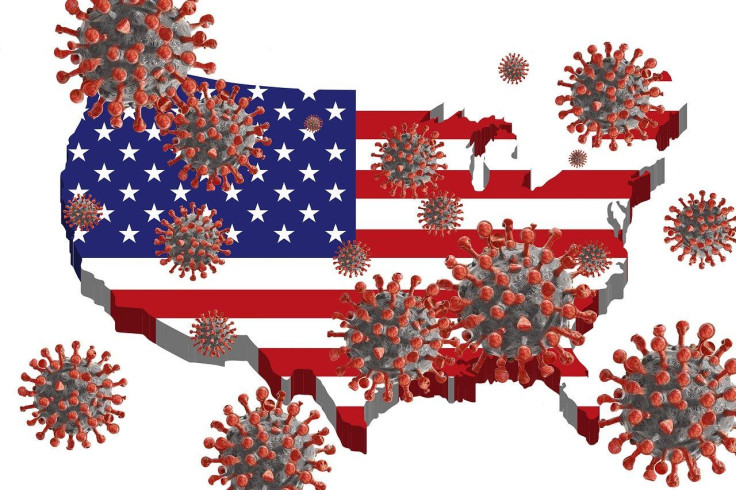 Authorities also arrested the boat's captain, Joseph Spadaro and issued him a summons for "not displaying its identification number." Vargas and Sauzo were handed tickets for a court appearance.
The Liberty Belle set sail around 8:30 p.m. with more than 170 people on board. Most of them took to their social media accounts and posted updates on the party. Instagram influencer Ivana Kordic shared several photos and videos that showed partygoers enjoying the cruise without face masks and directly violating social distancing procedures despite the boat having signs for guests to observe proper distance from each other, the New York Daily News reported.
"So a packed Liberty Belle party boat just departed from Pier 36 on the LES waterfront with no apparent social distancing or mask requirement," The Resident Association of The Two Bridges Waterfront Tower tweeted while attaching a photo of the vessel. "Who has jurisdiction over these floating nightclubs?" it added.
The arrests came after the New York City Sheriff's Office was tipped off by the office of Manhattan Borough President Gale Brewer. Law enforcers waited for the boat to dock and "broke up" the 1920-themed boat party. They also discovered that The Liberty Belle does not have an active liquor license, said the New York Daily News.
The New York State Department of Health issued an amendment to public health regulations last month that requires any person over the age of two to wear face masks when out in public while non-essential gatherings of greater than ten individuals were not allowed.
"A person shall be considered as maintaining social distancing when keeping at least six feet distance between themselves and any other persons, other than members of such persons' household," said the amendment.
Those who are caught violating are subject to pay a maximum fine of $1,000 for each violation, said WKBW.
© Copyright IBTimes 2023. All rights reserved.