Delivery Delays Derail COVID Vaccine Appointments: Here's What You Need To Know
COVID vaccine deliveries are being delayed as weather conditions in the South continue to bear down and force vaccination site closures across the U.S.
Shipment delays have been reported in California, Colorado, Florida, Illinois, Nevada, New Jersey, Ohio, Utah, Washington, Oregon, and New York as FedEx and UPS facilities are affected by the freezing temperatures, The New York Times reported.
In hard-hit Texas, where millions of people have been without power due to the winter storm, the Times said that delivery of more than 400,000 first dose and 330,000 second dose vaccines were delayed because of the weather. The arrival of the shots will continue to depend on safety conditions, the news outlet said.
Compounding the matter in Texas is the need for the COVID vaccine to be stored at specific temperatures, and because of power outages, Texas Department of State Health Services spokesman Chris Van Deusen told the Times that the state was "asking providers that aren't able to store vaccine due to power outages to transfer it elsewhere or administer it so it doesn't spoil."
Van Deusen continued by saying that COVID vaccine spoilage has been "minimal" so far as providers scrambled to administer shots to residents as the power outages began to hit.
In a White House press briefing on Thursday, Press Secretary Jen Psaki discussed the impact of the weather on the COVID vaccine shipments and deliveries, saying the "CDC and federal partners are working closely with the jurisdictions, as well as manufacturing and shipping partners, to assess weather conditions and to help mitigate potential delivery days — delays and cancellations."
She added, "Our COVID response team is in constant communication with local officials, hearing about what's going on the ground. By doing so, we're able to work to deploy the resources of the federal government, to the extent we can, to address issues related to deliveries, distribution, and vaccinations."
Psaki said the government is working to move up scheduled deliveries where it can and "surge shipment operations" through the end of this week and into the weekend. The White House is also looking at extending hours and adding appointments at vaccination sites to try and reschedule shots as a result of the storm, she said.
Texas is not the only area that is feeling the pinch due to the freezing conditions as New York City delayed scheduling as many as 35,000 shot appointments due to shipment delays and vaccine shortages, the Times said. Two new vaccination sites were also postponed from opening, according to the outlet.
In Los Angeles, another 12,500 appointments were delayed, while in Florida, a shipment of 200,000 Moderna doses did not arrive on time and is not expected until Feb. 22.
In an interview with MSNBC, Dr. Anthony Fauci, the nation's leading infectious disease expert, said the weather delay delays were an obvious issue. "It's been slowed down in some places, going to a grinding halt," he said.
He continued, "We're just going to have to make up for it as soon as the weather lifts a bit, the ice melts, and we can get the trucks out and the people out."
As of 8 a.m. EST Thursday, about 184,000 Texas residents were without power, according to Poweroutage.us. CNN reported that over 3 million Texans were without power on Wednesday.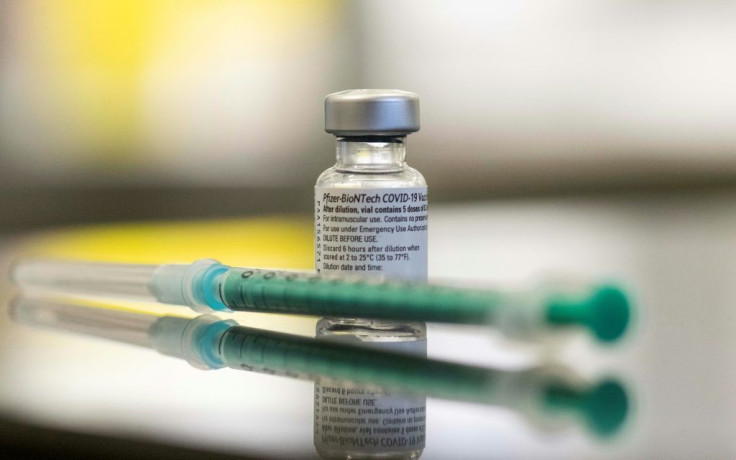 © Copyright IBTimes 2023. All rights reserved.