New York Man Dies 25 Minutes After Receiving COVID Vaccine
A New York resident died on Sunday morning shortly after receiving the COVID vaccine, but state health officials maintain that "the vaccine is safe," the New York Post reported.
The elderly man, who was in his 70s, collapsed about 25 minutes after being administered the COVID vaccine as he left the Jacob Javits Convention Center vaccination site in Manhattan, Dr. Howard Zucker, the New York state health commissioner, said in a statement obtained by the Post.
The statement from Zucker also suggested "the man did not have any allergic reaction to the vaccine," as no adverse effects or signs of distress were observed during the 15-minute observation period following his inoculation.
The Centers for Disease Control and Prevention maintains that severe adverse reactions to the COVID vaccine occur "rarely," saying the chance of this happening is 10 cases in over 4 million first doses of the drug.
Zucker said in the statement to the New York Post that first responders assisted the man "within seconds," but he later died at a nearby hospital. The cause of death has not yet been determined.
Despite the death, Zucker said, he encourages, "All eligible New Yorkers to get vaccinated."
He added: "Public health experts agree, the vaccine is safe, and together with continued vigilance including wearing a mask and social distancing, it will bring an end to this pandemic."
Other medical experts also agree that the COVID vaccine is safe for vaccination.
Dr. Gregory Poland, an immunologist and director of the Mayo Clinic's Vaccine Research Group, told Yahoo Life that if the COVID vaccine "had even a 1% chance of causing death, we'd have hundreds of thousands of deaths – it would be noticed immediately."
Medical experts also attribute the vaccine's safety to its rigorous clinical testing that was conducted longer and on more people that typical vaccine studies. The COVID vaccine was also analyzed for safety by the Food and Drug Administration.
This is not the first report of a person dying after a receiving the COVID vaccine as the wife of a Miami doctor claims her husband's death from a brain hemorrhage was the result of the drug. Pfizer-BioNtech said initial evidence showed no link between the COVID vaccine and the man's death.
In another instance, an investigation into the death of a Placer County, California, resident, who died just hours after being inoculated with the vaccine, is also being conducted.
To date, the CDC has administered over 41.2 million doses of the COVID vaccine to over 31.5 million people.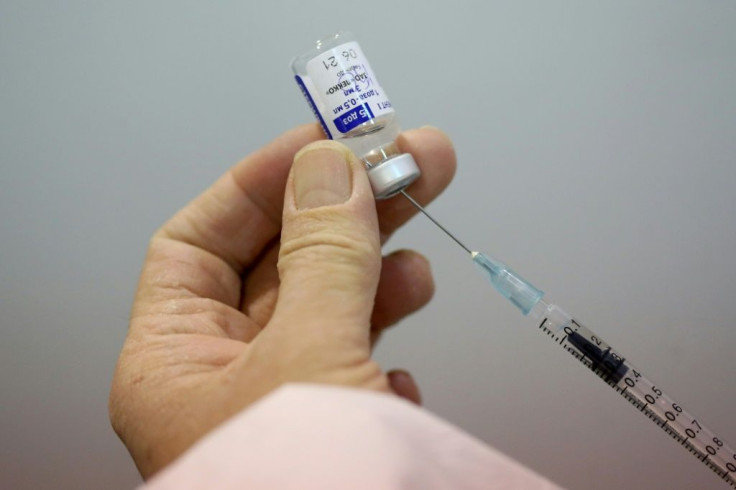 © Copyright IBTimes 2023. All rights reserved.