Cows Swept Away By Hurricane Dorian Swim Around 5 Miles To Survive
Three cows who were presumed dead after being swept off an island in North Carolina during Hurricane Dorian have been miraculously found alive.
The cows were discovered at the Cape Lookout National Seashore on the Outer Banks, roaming the national park. The first cow in the group was spotted by staff on the North Core barrier island about a month after the storm, according to B. G. Horvat, a Cape Lookout spokesperson.
The other cows were discovered in the past two weeks and all three of them have been roaming peacefully on federal lands since then.
The cows were part of a herd that used to reside in the private marshes of Cedar Island in North Carolina. When Hurricane Dorian slammed into North Carolina on Sept. 6 as a Category 1 hurricane, lashing the state with heavy rains and wind, many animals were swept off the island including this herd of cows and 28 wild horses.
Horvat believes that cows survived by swimming four to five miles across the Core Sound. They were also pushed by the storm surge which aided them to get to Cape Lookout and not be pushed further out into the Atlantic.
"It's a tremendous story of how they made it," Horvat told The New York Times. "If the cows could talk, imagine the story they can tell you of enduring that rush of water. That must be incredible."
Once they reached the barrier island, they survived by grazing off the land, the BBC reported. Of the cattle that were swept away, these three are the only surviving ones that have been discovered. The rest are still presumed to be dead.
As no one owns the cows, the National Park Service are determining the best course of action for the future of the cow.
"We have not been able to locate anyone who claims them," Park Ranger Karen Duggan told ABC news. "They were just allowed on the property."
Park Service is deciding whether to return the cows home or to let them graze on the beach, feeding off the marshes nearby.
Along with these three cows, a herd of wild horses managed to survive and thrive in the deadly storm.
"We didn't lose any horses during the storm," Duggan said. "We've got 115 wild horses, including the newest foal, which was born during the hurricane."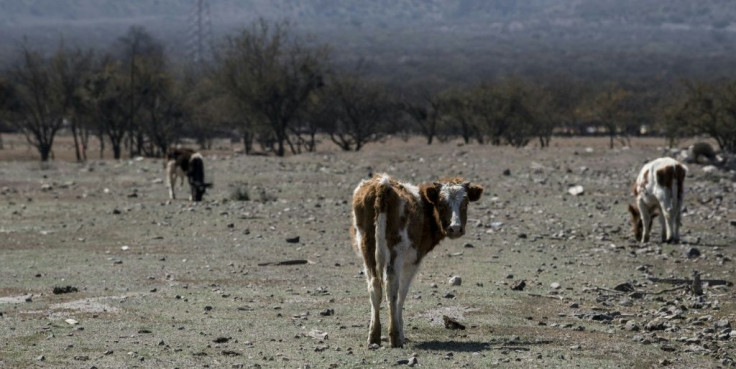 © Copyright IBTimes 2023. All rights reserved.