Craigslist Shuts Down Personals Section Over Passage Of Sex Trafficking Bill
In response to the passing of a bill intended to enable states to combat online sex trafficking, Craigslist has removed its "personals" section from its website out of fear of future legal action.
The decision to pull the section of the popular classified advertisements website came shortly after both the House of Representatives and Senate voted to pass the Allow States and Victims to Fight Online Sex Trafficking Act (FOSTA) bill.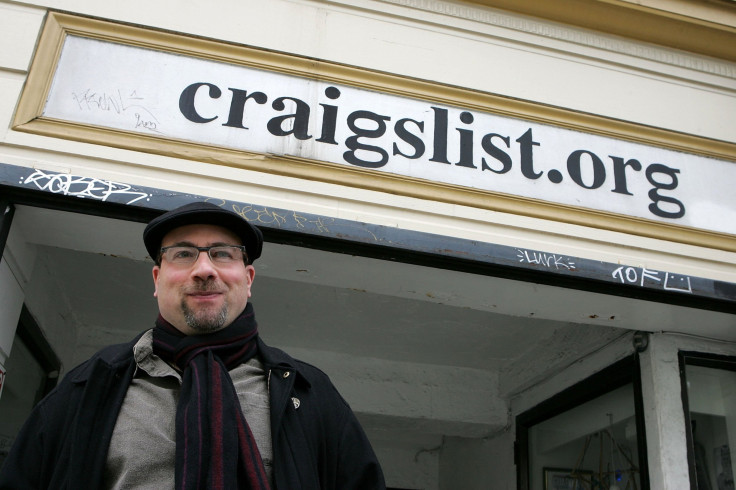 In a statement, Craigslist wrote:
US Congress just passed HR 1865, "FOSTA", seeking to subject websites to criminal and civil liability when third parties (users) misuse online personals unlawfully.

Any tool or service can be misused. We can't take such risk without jeopardizing all our other services, so we are regretfully taking craigslist personals offline. Hopefully we can bring them back some day.

To the millions of spouses, partners, and couples who met through craigslist, we wish you every happiness!
The message is displayed to visitors who attempt to view any of the categories listed under Craigslist's "personals" section. Notably, the "missed connections" category has been moved to "community" and continues to operate.
FOSTA, which was previously identified as Stop Enabling Sex Traffickers Act (SESTA), alters portions of the 1996 Communications Decency Act that were designed to protect website operators from civil liability for third-party content.
Section 230 of the Communications Decency Act effectively freed sites of the responsibility of regulating speech on their platforms. Section 230 also allowed sites to moderate the speech on their platforms and perform "good Samaritan" blocking and filtering of content considered to be objectionable.
Once FOSTA is signed into law by President Donald Trump, those protections will be removed, new burdens to moderate content will be placed on site operators and websites will become liable if their platform is used to enable sex trafficking.
While the bill primarily intends to target Backpage, a shadier version of Craigslist that has long allowed prostitution advertisements on its platform, other sites like Craigslist have been caught in the crossfire.
Reddit also announced the removal of a number of communities, including those that "solicit or facilitate any transaction or gift involving certain goods and services." The site cracked down on communities enabling the sale of firearms, drugs, stolen goods and "paid services involving physical sexual contact."
FOSTA and its predecessor SESTA received significant pushback from a number of technology firms including Twitter, Reddit and Pinterest—though companies like Google, Facebook and Microsoft supported the bill.
"It's easy to see the impact that this ramp-up in liability will have on online speech: facing the risk of ruinous litigation, online platforms will have little choice but to become much more restrictive in what sorts of discussion—and what sorts of users—they allow, censoring innocent people in the process," Elliot Harmon, an activist at the Electronic Frontier Foundation wrote.
Advocates for sex workers have also taken issue with the legislation, warning that it will put sex workers in harm's way by forcing them off of online platforms where they can screen clients and into potentially dangerous situations on the street.
© Copyright IBTimes 2022. All rights reserved.
FOLLOW MORE IBT NEWS ON THE BELOW CHANNELS