Craving Pumpkin? Here Are The Cities With The Most Pumpkin-Based Eats [Map]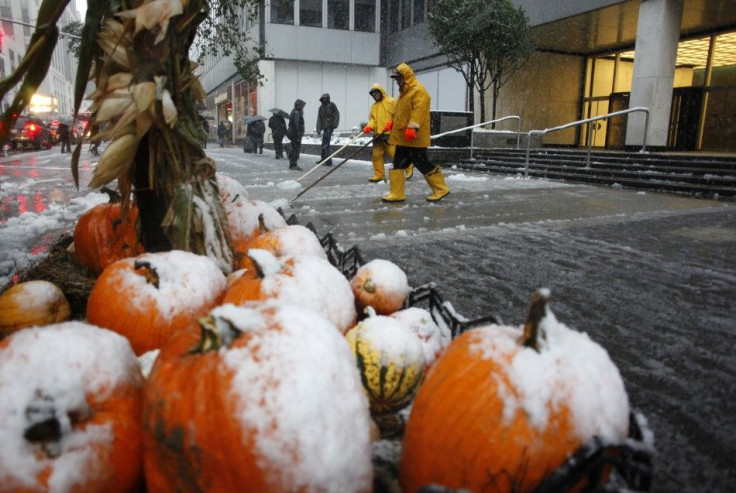 It's that time of year again, when pumpkins make a big showing -- on doorsteps and, more importantly, on menus. Pumpkin pie, muffins, soup, lattes, relish, lasagne... It's easier to find them in some places than others. The best place to get your pumpkin fix? Portland, Oregon, the city with the largest number of restaurants offering pumpkin dishes for the fall season, according to an analysis of restaurant menus in different U.S. cities by GrubHub data analysts. It isn't the only Pacific Northwest city that loves pumpkin; Seattle and San Francisco also have a lot more resturants offering the versatile squash.
But in 13 other major cities, satisfying pumpkin cravings will be more of a challenge, as they each have less than three restaurants with pumpkin on the menu.
Orders for pumpkin-based dishes spike 33 percent every October and November, according to a report from GrubHub.
Here's a map of the cities with the highest number of restaurants serving pumpkin dishes, ranked, as well as the cities in which there are no restaurants serving pumpkin specials. Click on any bubble for more info:
Of all of the pumpkin dishes on offer in cities across the U.S., pumpkin curry is the most popular. Of pumpkin-based beverages, pumpkin milkshakes are the most ordered, followed by pumpkin lattes and pumpkin coffees.
© Copyright IBTimes 2023. All rights reserved.