'Criminal Minds' Season 11 Spoilers: Who Will Help The Team Get Over Derek Morgan's Exit?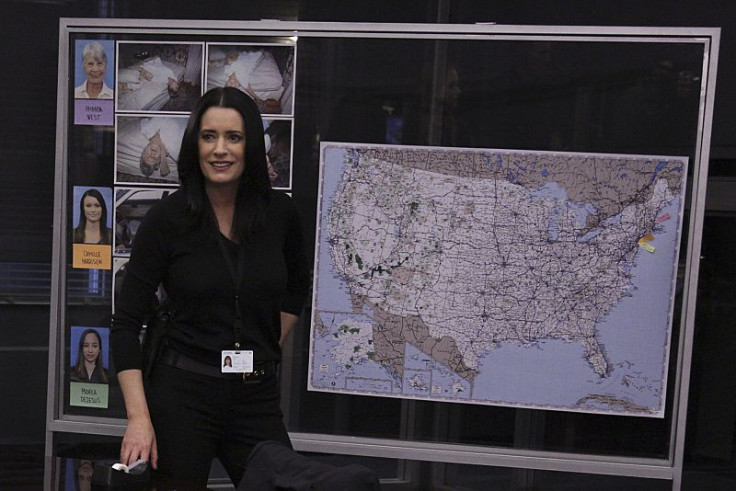 The departure of Derek Morgan (Shemar Moore) will be difficult for the team on "Criminal Minds." The agent was with them for 11 years before leaving in the last episode, and they'll need a little help moving on. Luckily, another former agent will help them accept his choice: Emily Prentiss (Paget Brewster).
Prentiss was with the BAU from 2006-2012, at which point she decided to leave after getting an offer to run Interpol's London office. In Season 11, episode 19 of the CBS crime show, her serial killer decides to travel to the U.S., and she teams up with her old friends to help catch him. Yet she'll also help them accept Morgan's recent departure. Prentiss knows exactly what it's like to leave this group behind, but executive producer Erica Messer revealed that the Interpol agent will avoid the topic initially.
"She's sort of delicate about it at first, but then it becomes the 'elephant in the room' that they talk about," Messer explained to TVLine. "She can look at it from what Morgan must be feeling right now, because she was once Morgan. She decided to walk away, so she knows what that is. We tried to bring all of that to life."
Morgan left after deciding that he didn't want to risk his life anymore. He needed to be there for his wife and their baby. However, Prentiss' short return might be a perfect example of how Morgan could come back. As previously reported, Moore said that while he wants to explore other opportunities, he wouldn't mind coming back for a guest spot, much like Brewster.
"This business is all about politics, so I'm not promising anything," he told TV Guide. "But from a creative place, from a passionate place, if I'm asked intermittently to come back like they did at 'The Young and the Restless,' from my heart, the answer is yes, yes, yes, yes. But I don't know where I'm going to be in my career and my life when that time comes. But is it possible? Yes, it's possible."
"Criminal Minds" Season 11, episode 19 airs Wednesday at 9 p.m. EDT on CBS.
© Copyright IBTimes 2023. All rights reserved.