Why Did Shemar Moore Leave 'Criminal Minds'? Actor Says Derek Morgan Could Return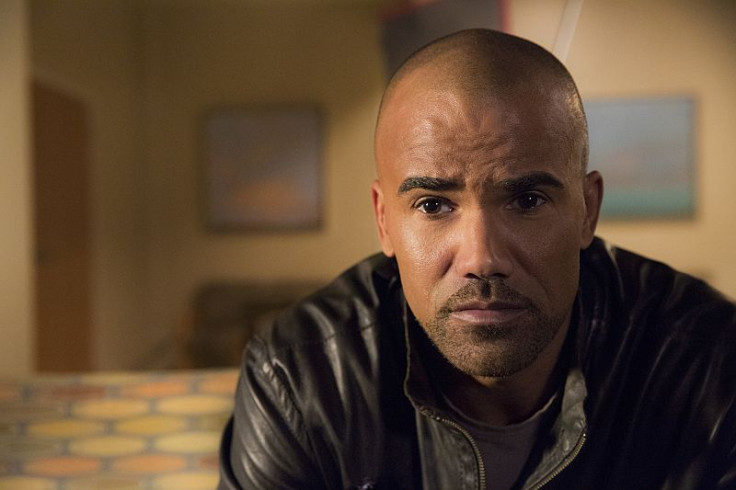 "Criminal Minds" fans had to say goodbye to a beloved character Wednesday. Derek Morgan (Shemar Moore) chose to turn in his badge to focus on being a father in Season 11, episode 18. The decision wasn't entirely surprising. There was previous speculation the series' sexiest agent would be heading for the exit. Moore opened up about his choice to leave the CBS procedural drama after 251 episodes.
"I need balance in my life," Moore told TVLine. "I love what I do for a living, I love it from 'Action' to 'Cut,' but I also want to walk my dogs, travel, get married, have kids. I want balance, and it's hard to do with the schedule that we have."
Moore emphasized the decision was not based on being unhappy with "Criminal Minds." He said he simply wants to try his hand at other things. "I've treated my acting career like school," he told TV Guide. "'The Young and the Restless': eight years. [That was] high school. 'Criminal Minds': college. Now I'm ready for grad school, a Ph.D., whatever you want to call it. I'm just ready to grow. I just want to leap. And I don't know where I'm going to land, but I believe that I'm going to land. ... I'm not leaving to go be a big star. I'm not leaving to go make a bunch of money."
The star explained he considered leaving when his contract was up last season, but that he wanted to make sure his storyline came to a logical conclusion. "Derek Morgan isn't walking off because Shemar is done with the show," he told the Hollywood Reporter. "Derek is walking away because there's part of his life that's missing and that he has an opportunity and he risks that every day, but he needs to be a dad and experience that and be by his wife."
Watch Moore's message to "Criminal Minds" fans below:
Although Derek Morgan will not be a regular on the series again, Moore said he is willing to come back for the occasional guest appearance. "This business is all about politics, so I'm not promising anything," he told TV Guide. "But from a creative place, from a passionate place, if I'm asked intermittently to come back like they did at 'The Young and the Restless,' from my heart, the answer is yes, yes, yes, yes. But I don't know where I'm going to be in my career and my life when that time comes. But is it possible? Yes, it's possible."
Fans will have to tune in to see whether Moore ever returns as Derek Morgan.
"Criminal Minds" Season 11 airs on CBS Wednesdays at 9 p.m. EDT.
© Copyright IBTimes 2023. All rights reserved.