'Criminal Minds' Star Thomas Gibson Releases Statement After Getting Suspended For Season 12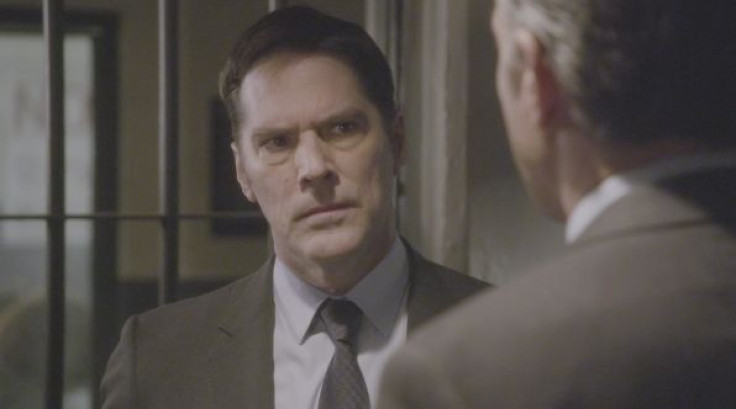 CBS' "Criminal Minds" is embroiled in a controversy that may lead to the departure of an original cast member. Thomas Gibson, who plays Behavioral Analysis (BAU) Unit Chief Aaron "Hotch" Hotchner, has been suspended for two episodes of Season 12.
Gibson allegedly had an altercation with one of the show's co-executive producers and writers, Virgil Williams, over a creative dispute, Deadline reports. The argument escalated and reportedly led to Gibson kicking her in the leg. During the incident, he was directing an episode of "Criminal Minds."
"There were creative differences on the set and a disagreement. I regret that it occurred," Gibson said in a statement after the incident was reported, "We all want to work together as a team to make the best show possible. We always have and we always will."
Currently, the unfortunate incident is being handled by human resources. For now, Gibson is barred from directing any episode on "Criminal Minds" Season 12. He has, so far, helmed six episodes of the CBS show. His future with the crime series is also under review.
A director has already taken Gibson's place, according to The Hollywood Reporter. Although the star's future on the show is unclear, he is still under contract for the rest of the season.
This isn't the first time Gibson has had issues with the crew. A few years ago, he allegedly pushed assistant director Ian Woolf. Although the actor was not suspended from "Criminal Minds," he was forced to attend anger management classes.
Gibson's Hotch will be absent from Season 12 in the third episode, TVGuide reports. The BAU Unit Chief is away from his team as a result of being assigned a TDY or Temporary Duty elsewhere. However, fans of the CBS series will be happy to know that episode 3 also marks the entrance of Paget Brewster as Interpol Agent Emily Prentiss. It will be her first episode back on "Criminal Minds" as a recurring guest star.
Watch the Season 12 premiere of "Criminal Minds" on Wednesday, Sept. 28, at 9 p.m. EDT on CBS.
© Copyright IBTimes 2023. All rights reserved.