As Cristiano Ronaldo Nears 15 Million Followers, #Celebrate15m Trends on Twitter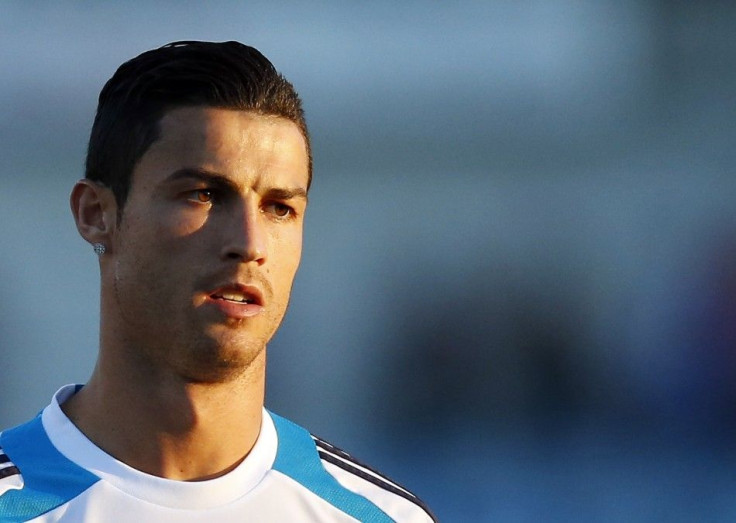 Cristiano Ronaldo is the world's most popular soccer player, according to Twitter, where he is fast approaching 15 million followers. On Tuesday, the hashtag #Celebrate15m rose high Tuesday on both the United States and international Twitter trending topics list.
In fact, Ronaldo is the most-popular athelete of any sport on the social media site, and his is the 16th-most-followed account, coming in fewer than 10,000 follows behind Justin Timberlake with just under 14,950,000 followers as of 6 p.m. EST Tuesday, according to TwitterCounter.com.
The 27-year-old Portugese footballer, who plays forward for the Real Madrid football club, is getting a lot of love as he nears his 15 million Twitter followers milestone, though he is quite stingy on the site, following only 63 accounts.
On Tuesday, #Celebrate15m was one of the top Twitter trending topics both in the United States and internationally, and his fans are showing him lots of love in response to the milestone, which seems likely to take place in the near future.
Some of Ronaldo's followers have interpreted the meaning of #Celebrate15m to mean that Ronaldo is going to ring in his 15 millionth follower with some sort of celebration. One such follower is @Umar_Wilshire19, who tweeted the following message:
"I'm not going to sleep until @Cristiano decides what to do for #celebrate15m and responds to me!"
Other Twitter users seem absolutely fixated on being crowned Ronaldo's 15 millionth follower, such as @L_P_138, who tweeted the following:
"I keep following and unfollowing Cristiano Ronaldo so i can be his 15 millionth follower #celebrate15m @Cristiano"
And some of Ronaldo's fans just want to get his attention, such as @CruzCuate12, who tweeted the following on Tuesday:
"Will My role model @Cristiano ever notice me? #celebrate15m"
© Copyright IBTimes 2023. All rights reserved.