Critics' Choice Awards 2016: 'Atlanta' Star Keith Stanfield Defends Decision To Crash 'Silicon Valley' Acceptance Speech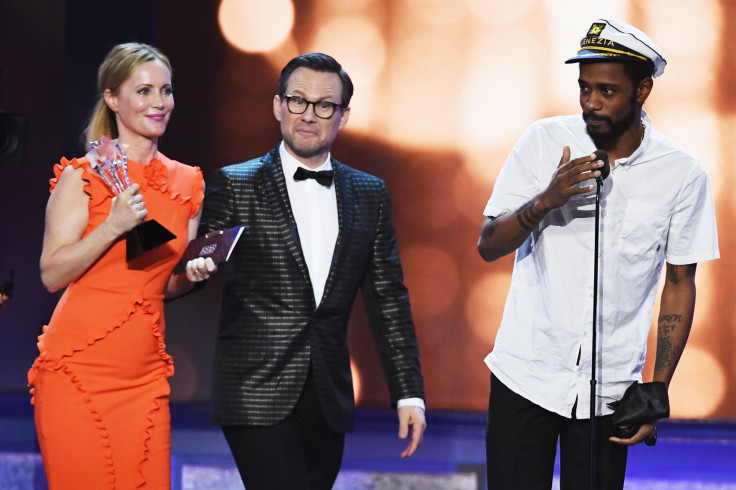 The 2016 Critics' Choice Awards on Sunday were anything but predictable. The cast of HBO's original comedy series "Silicon Valley" took home the award for best comedy series, but it seems not everyone in the audience agreed with that judgement.
After stealing what should have been the show's executive producer Tom Lassally's moment in the spotlight, "Atlanta" star Keith Stanfield took to Twitter to defend his actions. In a series of bizarre tweets, the California native assured fans that he was "not crazy," though his behavior during the show may suggest otherwise. He then congratulated "Donald Duck" — Donald Glover — on winning best actor in a comedy series.
Before Lassally took the stage, Stanfield hopped on the microphone to say a few words. He delivered a quick and confusing speech, thanking fans for "honoring us in this way." He went on to say, "we worked very hard on 'Silicon Valley'" — a show on which he does not star. Lassally awkwardly paced behind him, saying a few quick thank yous after Standfield exited the stage.
"I have no idea who that was," Lassally said. "Unfortunately, Alec Berg was sick tonight so he and I are both last minute substitutions for this. So on behalf of Alex and Mike Judge and the cast, just want to thank the critics for supporting the show again and thank all of our friends and partners at HBO."
"Silicon Valley" was nominated for one other award during the 2016 CCAs. The show faced off against "Baskets" star Louie Anderson; Andre Braugher of "Brooklyn Nine-Nine"; "Unbreakable Kimmy Shmidt" star Titus Burgess; Ty Burrell from "Modern Family"; and "Veep" star Tony Hale for best supporting actor in a comedy series. Anderson ultimately took home the title.
© Copyright IBTimes 2023. All rights reserved.