'The Crown' Season 3 Star Olivia Colman Talks Recreating Real-Life Events
"The Crown" Season 3 will cover Queen Elizabeth II's reign from 1964 to 1976, which includes quite a few important events. However, Olivia Colman said the show prepared her well to recreate those scenes.
The Queen actress, who takes over for Claire Foy, talked to "Broadchurch" co-star David Tennant on his new podcast, "David Tennant Does A Podcast With…" The "Doctor Who" alum asked Colman if some scenes were recreations of public events.
"Some. So there's the Welsh investiture of Prince Charles. There's obviously things that people can access on video that we try and do respectfully," she explained. "The same sort of shape of clothes, things like that. Churchill's funeral. Things people will have seen."
Winston Churchill died in 1965, and "The Crown" Season 3 starts in 1964, so it's safe to say that'll be in an early episode. Prince Charles was invested as the Prince of Wales in 1969, so that'll be a little later.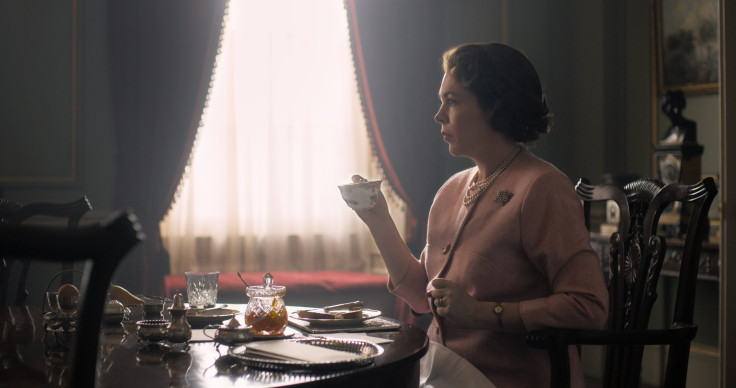 Colman said that the Netflix drama's researchers make her job easier. "The research team are incredible. And if you're doing a like-for-like type scene thing, they'll send you all the video they've got," she explained.
The actress, who will play the Queen in Seasons 3 and 4, added that she is working with a dialogue coach as well to get the accent just right. The whole experience on "The Crown" has given the actress a new appreciation for Queen Elizabeth.
"I have to say from doing this…not sure I was ever a monarchist, but the Queen is an incredibly impressive human being, and I'm slightly obsessed with her," she admitted.
"The Crown" Season 3 still doesn't have a premiere date, but it is in production. Paparazzi photos already revealed Prince Charles' investiture and Churchill's funeral. Josh O'Connor will play the Prince of Wales.
As previously reported, Seasons 3 and 4 will film back-to-back. Gillian Anderson is expected to play Margaret Thatcher in Season 4.
© Copyright IBTimes 2023. All rights reserved.