'The Crown' Star Matt Smith Recalls His Meetings With The Royals [Watch]
Matt Smith, who portrayed late Prince Philip in Netflix's "The Crown" series, recalled his real-life interactions with the royal family members.
"I met a couple [royals]," the actor revealed on the "Today" talk show Thursday. "I met the now King Charles, told him that I thought he had fabulous shoes, which he told me he had them for 30 years. They were like red brogues, they were beautiful."
Smith said Prince Harry once called him "Grandad" when he met the Duke of Sussex at a polo match. The "House of the Dragon" star added, "I can't claim to know if he watches it ["The Crown"] currently, but he watched a bit then."
The actor also shared that Queen Elizabeth II, who died last week at the age of 96, used to watch the series. Smith said he "heard" the late monarch "used to watch it on a projector on a Sunday night apparently."
However, Prince Philip was not fond of the series based on the royal family, Smith revealed. He recalled a chat one of his friends had with the Duke of Edinburgh at a dinner table.
"The first course came out, and then the second course came out and then the third course came out and my friend couldn't resist by the end of the meal he was like, 'Philip I have to ask, have you watched The Crown?' to which the Duke of Edinburgh replied, 'Don't be ridiculous,'" the actor said.
Though Prince Philip wasn't a great fan of the series, Smith was definitely in love with the British monarch.
"I found him to be a real modernizer, he was really interesting and I kind of fell in love with Philip really," he said. "He was great and he loved her, he really made her laugh, they were a fabulous couple together."
In between the interview, the actor also had some fun by taking over the weather report segment, which was hosted by Al Roker.
"Right now, it's time for a check on the weather," Smith said looking into the camera. "Mr. Al Roker is standing by with the forecast. Al, over to you!"
The 68-year-old weathercaster invited Smith to join him. The actor walked toward the weather screen and said, "Well, there's heavy rain up here, obviously."
"Strong storms in the middle of the country," Smith noted pointing at a map shown on the screen. "New York's doing alright. A bit of sunshine. The Plains have got a lot of heat, but we expected that, and to the west, well, oh! There's a bit of a thunderstorm."
He joked, "Watch out, people can't drive in LA."
On the work front, Smith plays Daemon Targaryen in HBO Max's "House of the Dragon."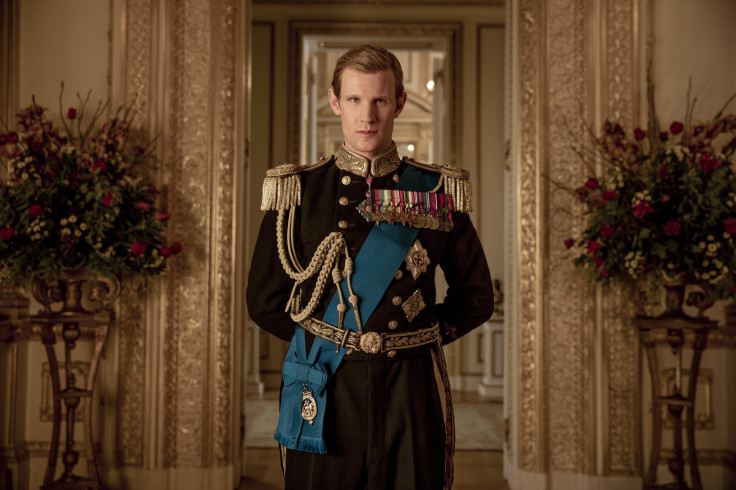 © Copyright IBTimes 2023. All rights reserved.