King Charles Loses His Temper, Again! 'Oh God, I Hate This' [Watch]
King Charles III lost his temper once again during an official event. The 73-year-old, who became the king after his mother Queen Elizabeth II's death, looked annoyed in a video after a pen's ink leaked on to his finger.
During the signing ceremony held in Northern Ireland, the king can be seen confirming the date before signing, "Is it September the 12th?" and a person standing in the background answers, "13th, sir."
"Oh god, I've put the wrong date down" the king says before correcting the date. He then notices the pen was leaking, and says, "Oh God I hate this [pen]!" He hands the pen to his wife, Queen Consort Camilla.
The queen consort takes the pen, saying "Oh look, it's going everywhere," as the king wipes his fingers.
"I can't bear this bl**** thing ... every stinking time," he says, while walking away.
A Twitter user shared the video on the same day, and captioned it, "Another day, another argument between King Charles III and a fountain pen."
Social media users quickly commented on the king's temper, considering this was not the first time it happened in public.
"He's got quite the temper, hasn't he?" one of the users wrote, "Someone needs to hand that man a BIC, otherwise the Brits will have to sit through another state funeral in a couple of weeks."
"I think Camilla is scared of him," another one added.
However, some users even supported the king's temper, noting Queen Elizabeth II's recent death on Sept. 8.
One of the users shared how their father died and even they felt grumpy and shouted at a few people. "It's not an easy time for anyone. And he most certainly can't hide away and process his feelings in quiet solitude."
Another user tweeted, "Omg! Leave the King alone. He hasn't stop since his mother died few days ago. He has been constantly on the move and grieving at the same time."
This is not the first time the new king has lashed out at others in front of the camera. Previously, the king was at St James's Palace, London, on Sept. 10 and ahead of his speech, he got angry when his table was not clear.
"The servant must clear my desk for me. I can't be expected to move things," the King said.
The video went viral on Twitter over the weekend.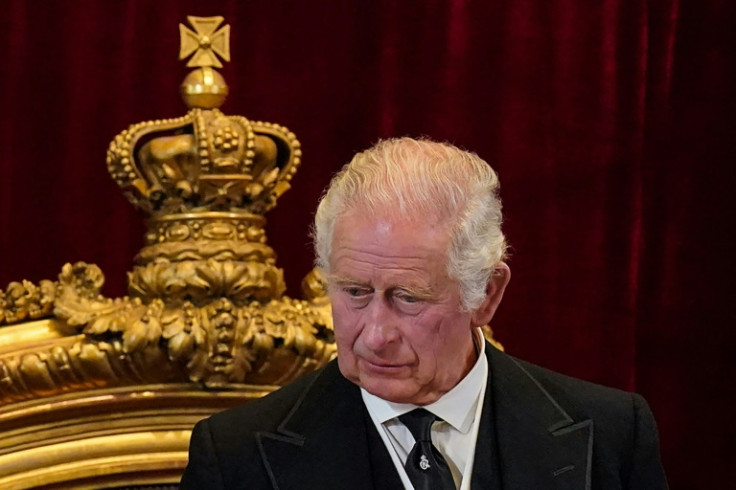 © Copyright IBTimes 2023. All rights reserved.