Cuomo Officials Directed State Loan To Cuomo Donor At Center of Corruption Probe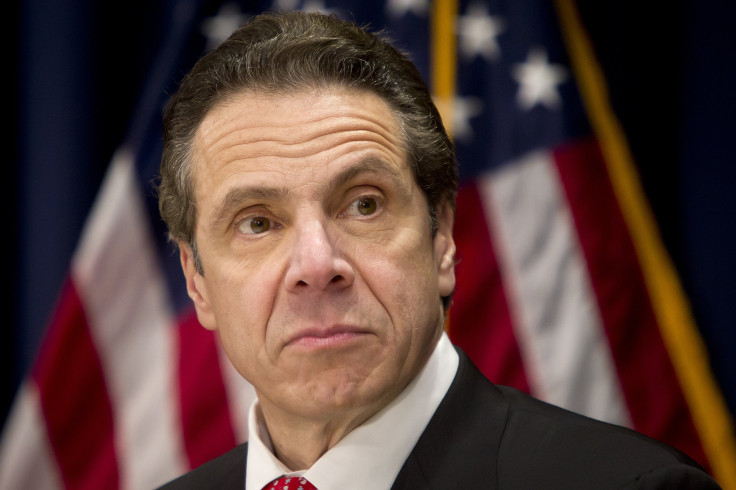 The tones of surprise and outrage emanating from Gov. Andrew Cuomo's lips in the wake of the stunning criminal complaint against New York Assembly Speaker Sheldon Silver might give the impression that the governor hovers above the fray of Albany's transactional politics.
"I'll tell you the truth: I was totally shocked on a number of levels," Governor Cuomo said of the allegations that Silver used his office to help politically connected real estate developers in their state business. Cuomo has positioned himself as a champion of ethics reform, declaring that "these acts of corruption are so damning."
But a careful review of state documents reveals that Cuomo and Silver are connected by a key figure in the scandal. Both lawmakers have a financial relationship with the same New York real estate mogul, Leonard Litwin, who has in turn relied upon them for preferential tax treatment and other government benefits.
Silver is alleged to have benefited personally from Litwin's spending -- and there is no dispute that Cuomo has benefited politically from that same largesse.
Litwin contributed $1 million to Cuomo's reelection campaign and another $500,000 to the New York Democratic Party, making him the largest political donor in the state. His money flowed through 27 subsidiaries of his firm, Glenwood Management. Those subsidiaries were also clients of the real estate law firm that paid referral fees to Silver. U.S. Attorney Preet Bharara has alleged that Silver "induce[d] real estate developers with business before the state" to employ the law firm, which in turn made payments to Silver.
Neither Cuomo's office nor Glenwood Management responded to International Business Times' request for comment about the governor's relationship with Litwin. But documents reviewed by IBTimes illustrate Cuomo's role in the developer's state business.
The Cuomo-run New York State Housing Finance Agency, for instance, approved a $260 million state-supported low-interest loan in 2014 to finance Glenwood's new luxury apartment building in midtown Manhattan. At the time the loan to Glenwood was approved, the NYHFA was headed by Cuomo appointee Bill Mulrow, an executive and registered lobbyist at Blackstone, a private equity and real estate firm. Mulrow was just appointed to be the governor's chief of staff. According to NYHFA documents, Glenwood also has had other business with the agency.
Similarly, Cuomo in 2011 signed Silver-backed legislation reauthorizing a then-expired property tax abatement for real estate developers called the 421a program. Cuomo also signed an extension of that program in 2013. Litwin's firm used the 421a program for its Midtown Manhattan project, according to the New York Times. Glenwood has also used the 421a tax break for some of its other properties in the city.
In 2014, Cuomo shut down the Moreland Commission, an anti-corruption panel that was examining the relationship between lawmakers and the real estate industry. The governor's top aide at time, Larry Schwartz, called commission members to stop them from subpoenaing the Real Estate Board of New York, of which Litwin is the lifetime "honorary chairman."
The 421a abatement, which costs taxpayers hundreds of millions of dollars in lost revenues, is set to expire in 2015. The question of its renewal -- and Cuomo's support for its renewal -- is a flashpoint in this year's legislative session in Albany. Already, some New York City lawmakers are calling for its repeal.
© Copyright IBTimes 2022. All rights reserved.
FOLLOW MORE IBT NEWS ON THE BELOW CHANNELS