Cure For Cancer? Mediterranean Diet Meal Plan Could Reduce Breast Cancer Risk, Study Finds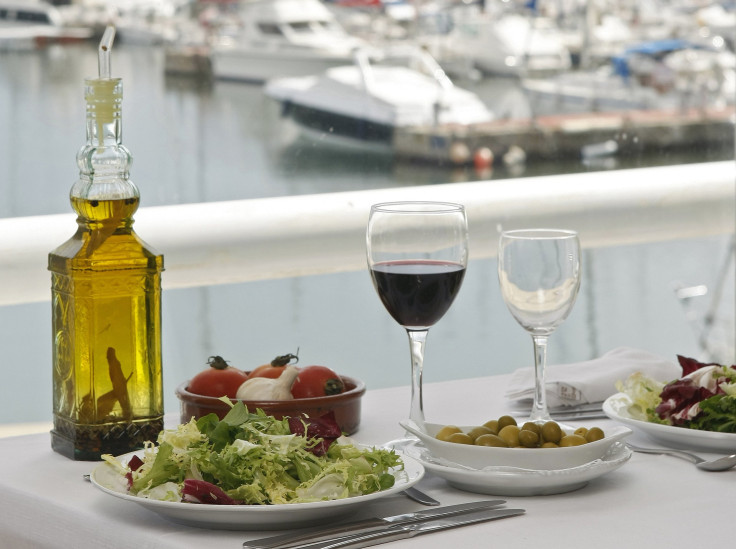 A popular diet could actually limit your risk of developing a deadly form of breast cancer, a recent study found. The International Journal of Cancer published a study Monday that said the Mediterranean diet – the popular meal plan that incorporates fish, nuts, vegetables and olive oil into daily diet – could help reduce a type of breast cancer by 40 percent.
The diet has been touted in the past for its multitude of health benefits associated with its minimal intake of red meat, refined grains and sweets. "The Mediterranean Diet has been associated with reduced mortality and risk of cardiovascular diseases, but there is only limited evidence on cancer," the study read, which was conducted as a part of the World Cancer Research Fund.
Researchers looked at 62,573 women between the ages of 55 and 69 over two decades. Their diets were monitored through the "alternate Mediterranean Diet Score," but excluded alcohol because of its correlation to breast cancer. Of those studies, 3,354 women developed breast cancer, but 1,033 of those women were excluded because of their inconsistent diet and/or prior history of breast cancer.
In conclusion, the researchers found that if everyone stuck to the diet, about one-third of ER-negative breast cancer incidences (ER-negative breast cancer, a deadly type of cancer, can be more difficult to treat), could be avoided.
"Our research can help to shine a light on how dietary patterns can affect our cancer risk," Piet van den Brandt from the Netherlands-based Maastricht University, who led the study, told the Independent. "We found a strong link between the Mediterranean diet and reduced estrogen-receptor-negative breast cancer risk among post-menopausal women, even in a non-Mediterranean population."
Breast cancer in the U.S. is the most common type of cancer for women to develop. The Centers for Disease Control and Prevention reported that in 2013 (the most recent year the numbers were available), 40,860 women died from breast cancer in the U.S. and 464 men died in the U.S.
© Copyright IBTimes 2022. All rights reserved.
FOLLOW MORE IBT NEWS ON THE BELOW CHANNELS