Cut The Cord And You'll Be Missing OJ Simpson, Mick Jagger, 'Magicians' And More Midseason TV In 2016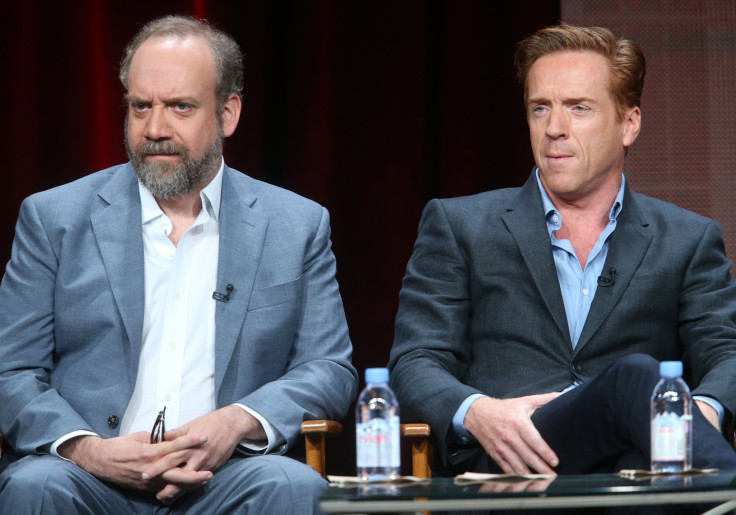 A staggering 409 scripted TV series aired on broadcast, cable and streaming services in 2015, according to research from FX Networks. John Landgraf, FX Networks' president and CEO, has gotten a lot of guff since telling reporters this summer that "there is simply too much television," but whether you think he's right or wrong, there certainly is a lot of television.
And there's more coming. Each new year brings with it more cable networks jumping into the original scripted programming game, trying to get in on the sweet, sweet ad dollars that flow into scripted shows. (Advertisers feel viewers of scripted series are more engaged, and recall ads better, so they're willing to shell out more for time.) The first few months of 2016 are chock-full of new and returning cable shows. Here's the good news, the bad news, and the biggest bets for cable's biggest players — and an upstart or two.
(Our broadcast TV midseason preview can be found here.)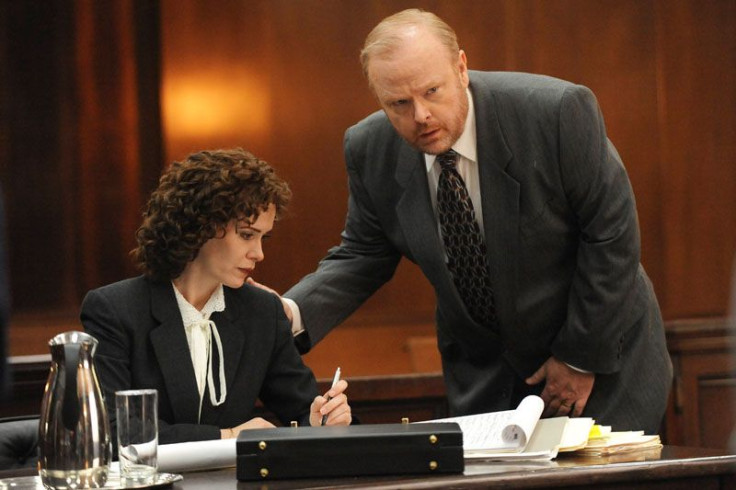 FX
The Good: People are still watching "American Horror Story," and critics and awards organizations thought the second season of "Fargo" was the bee's knees. In March, critical darling "The Americans" comes back for its fourth season.
The Bad: "Sons of Anarchy" creator Kurt Sutter's bloody medieval jaunt "The Bastard Executioner" fizzled this fall, and Sutter canceled the show himself; Middle Eastern drama "Tyrant" was renewed for a third season seemingly out of a desire to stay on creator Howard Gordon's good side. Sibling network FXX, while still a vast improvement, ratings-wise, over the network it usurped (Fox Soccer), is more of a rest home for aging and underperforming — though still creatively outstanding — comedies than anything else.
The Big Bets: Anthological miniseries "American Crime Story: The People v. O.J. Simpson" (not to be confused with ABC's anthological miniseries "American Crime") ought to prove a draw when it bows on Feb. 2. Somewhat surprisingly, despite being executive produced by "American Horror Story" creator Ryan Murphy, and despite being an account of one of the biggest media circuses on record, the first installment of "Crime Story" exhibits none of the excess Murphy has favored in the past. Presumably, the true crime material is excessive enough on its own.
AMC
The Good: Pulp martial arts drama "Into the Badlands" had a massive debut thanks to its plum post-"The Walking Dead" time slot, and while ratings did sink quite a bit for the three installments that aired after "Dead" went on hiatus (it returns on Feb. 14), it was a solid entry into a new genre for the network.
The Bad: Parent company AMC Networks (AMCN) is facing a bit of a PR problem, and possibly a revenue problem: AMCN is playing hardball with the National Cable Television Cooperative (NCTC), a large group of regional cable providers, over carriage negotiations. The NCTC is calling AMCN's demands (an eight-year deal, required carriage of all networks in the basic tier in HD, and an initial fee increase of around 200 percent) outrageous, and sources say a deal is unlikely to be reached before the Dec. 31 deadline. Alaska's largest cable provider, CGI, just washed its hands of all AMC Networks (with the exception of BBC America) yesterday. The company could take a hit to the tune of $4 million a month (or more) in lost subscriber fees.
The Big Bets: AMC doesn't have anything new coming down the pike until later in 2016, when comic book adaptation "Preacher" hits. The main question is if "Breaking Bad" spinoff "Better Call Saul" can continue to be a solid Monday-night performer when it returns for its second season on Feb. 15.
Syfy
The Good: After years of slogging through the cheap B-movie wilderness, the network has recommitted itself to achieving "Battlestar Galactica"-level quality, and they're off to a good start. New miniseries "Childhood's End" and space opera "The Expanse" have drawn mostly positive reviews.
The Bad: They do still have a long way to go. December is a tough month to premiere anything, and despite decent online sampling, "The Expanse" is finishing out of the top 100 in the Nielsen ratings. (Scripted cable series generally see huge percentage gains once delayed viewing is factored in, but those numbers aren't available yet.)
The Big Bets: There's a pedantic argument to be had about the difference between sci-fi and fantasy, but for all intents and purposes, the network's upcoming "The Magicians," based on the best-selling Lev Grossman book, and premiering Jan. 25, is certainly on-brand, and yet another step in the right direction.
USA
The Good: Hacker drama "Mr. Robot" succeeded where other shows like "Satisfaction" and "Graceland" failed: It has officially taken USA out of the "Characters Welcome," "Blue Skies" comfort zone it had occupied for years. Oddly enough, "Robot" and newcomer "Colony" both feel like they'd fit right in on sibling network Syfy (both are owned by NBC Universal).
The Bad: The network is still having trouble launching successful scripted comedies, and seems to be backing off that genre for now. But while their current "brand" may hew a little too close to Syfy, an old adage in the TV industry is that people watch shows, not networks, and in a time when people aren't doing as much live viewing of channels, that's not necessarily a big problem.
The Big Bets: "Colony" premieres on Jan. 14, but is getting an early online release. In it, the world has fallen under the control of an alien race, with Josh Holloway ("Lost") and Sarah Wayne Callies ("The Walking Dead") as resistance fighters who learn the hard way that resistance might just be futile.
TBS/TNT
The Good: You might be surprised at how many people still watch "Major Crimes" and "Rizzoli & Isles," and repeats of "The Big Bang Theory" on TBS regularly beat the snot out of everything else playing on cable in primetime.
The Bad: Chief Creative Officer Kevin Reilly, formerly head of Fox, has now had a full development cycle to get the House of Turner in order, but we still haven't seen much of the results. Aside from TNT's "The Last Ship" (which, though renewed for a third season, saw its audience nearly halved in Season 2), efforts to get out of the ampersand business — a large number of TNT's dramas contained an "&" in their titles — have thus far been less than successful.
The Big Bets: TBS cop-show spoof "Angie Tribeca," created by Steve and Nancy Carell and starring Rashida Jones, was first touted at the Turner upfront presentation to advertisers in May 2014. It'll finally premiere on Jan. 17, 2016, and perhaps to make up for the wait, TBS is premiering the entire first season in a 25-hour marathon (10 commercial-free episodes played five times), then dropping the 10 episodes of the second season one at a time starting Jan. 25.
Showtime
The Good: First, a caveat: Like with streaming services, raw ratings don't matter so much for premium cable channels like Showtime, HBO and Starz, which derive most of their revenue from subscription fees. (The rest comes from licensing their content.) That said, "Shameless," which begins its sixth season on Jan. 10, has always performed extremely well for the network. Showtime's internet-only offering is now available as an add-on via Hulu and Amazon Prime, $2 cheaper than it is on its own ($8.99 vs. $10.99), increasing the number of potential subscribers.
The Bad: Showtime faces the same problems everyone else in the TV industry does (cord-cutting, increasing cost of production and competition with streaming services), but now that it's available on a standalone basis, and with popular sentiment for shows like "Homeland" once again on the upswing, there's not a whole lot of bad here.
The Big Bets: Showtime is staying in the Damian Lewis business with hedge-fund drama "Billions" (Jan. 17), and greenlit a real-time docuseries about the 2016 election, "The Circus: Inside the Greatest Political Show on Earth," that'll start up in January and run through the election in November.
HBO
The Good: It's HBO. They just won a bunch of Emmys and have been nominated for another bunch of Golden Globes. "Game of Thrones," the most-pirated TV show of 2015, is coming back in April, and though ratings for "The Leftovers" were, frankly, not great, the second season was roundly praised by viewers and critics alike, and it'll get a third and final season. HBO isn't telling how many subscribers there are for HBO Now, the internet-only offering that launched in March, but analysts have pegged the number at about a million.
The Bad: HBO and parent company Time Warner have spent a lot of money promoting HBO Now. In June, the service was estimated to have 1 million subscribers, which isn't too shabby considering it had just launched in April. But while that number will likely tick up when "Game of Thrones" returns next year, there's still a slight whiff of disappointment around it.
The Big Bets: Ready for another paean to the 1970s music scene in New York? "Boardwalk Empire" executive producer Terence Winter brings in Bobby Cannavale as a record company executive looking to bring his label back from the brink. As with "Boardwalk," Martin Scorsese directed the pilot and serves an executive producer; "Vinyl" adds Mick Jagger to the mix as an exec producer, too. "Boardwalk" was a more low-key performer than the show Winter had previously produced ("The Sopranos"), but if nothing else, "Vinyl" looks like it rocks a little harder.
WGN America
The Good: Critics seemed to thoroughly enjoy the second season of Manhattan Project drama "Manhattan." The network also signed a carriage deal with Cablevision in September that will bring the total number of homes WGN America is available in to 76 million.
The Bad: Channels like WGN America are most likely to suffer from the current programming glut. It's hard enough for shows on flagship networks like AMC and FX to cut through the noise, and WGNA is still in the process of transforming from a superstation to a full-on cable network.
The Big Bets: New drama "Outsiders," premiering Jan. 26, feels like a blend of FX's "Justified" and "Sons of Anarchy." Of those two, "Sons" was the massive hit, while "Justified" plugged away as a solid performer. WGNA will settle for the latter. In March, the network will premiere "Underground," about the Underground Railroad in 1857 Georgia.
WGNA has been in the scripted game only since 2013, but it has developed a quality stable, even if the ratings aren't quite there yet. That might seem an untenable model, but as one source told us, you have to be a "f---king idiot" not to make money as a TV network.
© Copyright IBTimes 2023. All rights reserved.