'Cuties' Filmmaker Responds To Backlash: 'Watch The Film And Understand We Have The Same Fight'
KEY POINTS
"Cuties" filmmaker Maimouna Doucouré is also against the sexual exploitation of children
Doucouré thought her movie would be accepted because hyper-sexualization of children happens on social media
The National Center on Sexual Exploitation has called out Netflix and Doucouré over the controversial film
"Cuties" filmmaker Maimouna Doucouré said the controversy surrounding her film started from Netflix's initial marketing campaign showing the young talents in provocative outfits and stressed that she is fighting the same fight as the project's critics.
On Monday, Doucouré joined the virtual 10 Talents to Watch panel hosted by French promotion organization UniFrance. She took it as an opportunity to explain her side of the story after her movie received intense backlash recently — something that didn't happen when it debuted at Sundance Film Festival in January.
"The controversy started with that artwork… The most important [thing] is to watch the film and understand we have the same fight," Doucouré said as quoted by Variety in response to those who accused the film of going overboard in portraying children in a sexual way.
"I thought the film would be accepted. It played to Sundance and was watched by American people there; I met the public there and they really saw that the film is about a universal issue. It's not about French society — the hyper-sexualization of children happens through social media and social media is everywhere. People [at Sundance] agreed with that."
Doucouré believes that it is important to find solutions to certain issues as filmmakers, politicians and those within the educational system. The main goal of the movie is to recognize the issue being discussed in it and address it.
"We need to protect our children. What I want to is to open people's eyes on this issue and try to fix it," she added.
Netflix already apologized and removed the controversial artwork. However, when the film was released many still criticized it because for them it went over the line in exploiting the young actresses. Many have already canceled their subscription to the streaming giant while the #CancelNetfilx campaign continues online. The National Center on Sexual Exploitation (NCOSE) has also called out Netflix for giving the movie a platform.
"Netflix wants to have its cake and eat it too: it's underwriting a coming-of-age story by a woman of color, which is laudable, but it has given a home to a film that depicts the oversexualization of children in a way that adds to the problem of child sexual exploitation," Lina Nealon, director of corporate and strategic initiatives for the National Center on Sexual Exploitation, said in a statement.
"While we commend Director Maïmouna Doucouré for exposing the very real threats to young girls having unfettered access to social media and the internet, we cannot condone the hypersexualization and exploitation of the young actresses themselves in order to make her point."
Nealon said the close-up body shots were unnecessary. The organization added that Netflix should have demanded to cut those sexually-exploitative scenes or stop hosting the movie.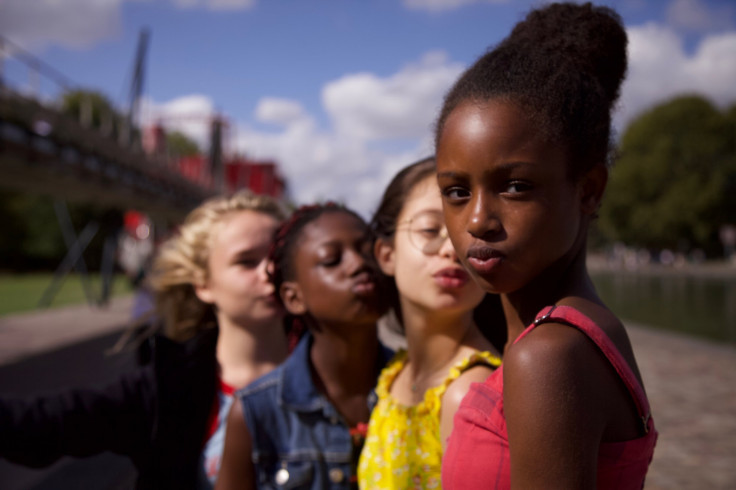 © Copyright IBTimes 2023. All rights reserved.