Cyndi Lauper To Star As Private Detective In New Amazon Series 'The Horror of Dolores Roach'
Cyndi Lauper will be appearing in the upcoming Amazon series "The Horror of Dolores Roach," Variety reported.
The 69-year-old singer-actress will play the recurring role of Ruthie, a Broadway theater usher who also works as a private investigator and inadvertently creates trouble for Dolores Roach, portrayed by Justina Machado.
The series follows the story of Roach, an ex-convict who is grappling with the many changes in the world following her release from prison after 16 years of confinement. She comes back to a "severely-gentrified" neighborhood with just $200 in her pocket and the clothes she's wearing. On top of that, her beau is missing, and her family is gone. An old stoner friend named Luis, played by Alejandro Hernandez, then allows her to stay on his property and lets her earn some money by giving massages under his storefront's basement, according to the outlet.
"When the promise of her newfound stability is quickly threatened, 'Magic Hands Dolores' is driven to shocking extremes to survive, and in the face of unexpected professional success, Dolores and Luis become dangerously symbiotic, and Luis must unleash his own peculiar predilections," the outlet wrote about the series.
"The Horror of Dolores Roach" is based on a podcast of the same name, which is produced by Gimlet Media and is available on Apple Music and on Spotify. The series also stars Kita Updike, K. Todd Freeman, Marc Maron, Jean Yoon, Judy Reyes and Jeffery Self.
The series is produced by Blumhouse Television, Spotify Studios and GloNation Studios for Amazon.
Aaron Mark, writer and director of the original podcast, and Dara Resnik are its showrunners, while Gloria Calderón Kellett and Roxann Dawson are the show's executive producers. Amazon reportedly gave the half-hour thriller drama an eight-episode order.
"After eight years living with the indomitable Dolores Roach in multiple forms, I could not be more thrilled to be bringing her to life on television with this powerhouse team," Mark said, according to a previous Variety report.
Lauper is best known for the smash hits "Time After Time," "Girls Just Wanna Have Fun" and "True Colors." Lauper also won Best New Artist at the 1984 Grammy Awards and Outstanding Guest Actress in a Comedy Series for "Mad About You" at the 1995 Emmy Awards. In 2013, she got the Best Original Score for the play "Kinky Boots" at the Tony Awards.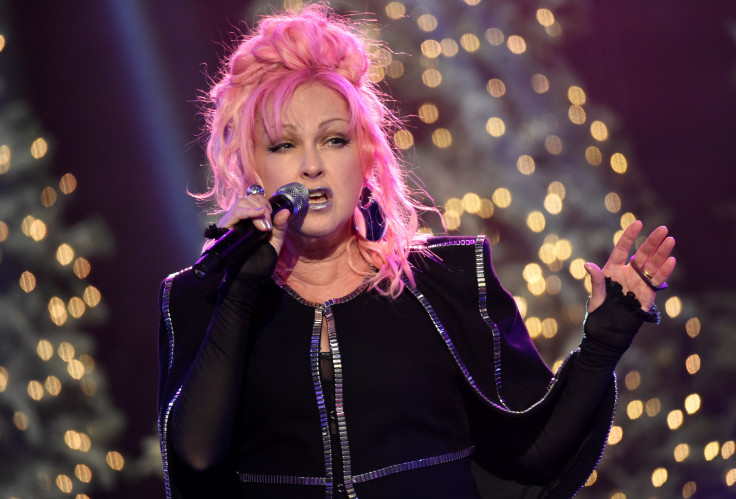 © Copyright IBTimes 2023. All rights reserved.