CZ Says, 'The Block' Treating Binance Harshly 'Makes Sense Now'
KEY POINTS
In 2019 The Block reported that Chinese authorities shut down Binance's Shanghai office
CZ refuted the report and claimed Binance has no Shanghai office for more han two years
The Block's former CEO resigned from his post after he failed to disclose the series of loans he got from Bankman-Fried's Alameda Research
Changpeng Zhao, the CEO of the biggest cryptocurrency exchange in terms of trading volume Binance, said that the crypto media The Block treating his exchange harshly "makes sense now."
The CEO's comment appeared on a tweet shared by a Twitter user who is known by the handle @tier10k, whose bio claims they provide the "fastest-market moving news in crypto."
The account reported that "The Block has been secretly funded for over a year with money funneled to The Block's CEO from SBF, sources told Axios."
"I have always wondered if we ever did something wrong to piss off The Block, as they were harsh on us for no apparent reason. It all makes sense now," CZ said in a tweet on Sunday.
The Block reported in 2019 that Binance's Shanghai office was shut down following a police raid.
The Block said in the report that "according to sources, the cryptocurrency exchange's Shanghai office was recently visited by local officials. Sources said many of Binance's executives along with as many as 100 other employees worked at the office."
CZ, as he is colloquially known in the crypto space, refuted the report and said that Binance did not have an office in Shanghai for more than two years.
Over the weekend, Axios released a report exposing that Sam Bankman-Fried, the founder of the crypto derivatives exchange FTX, "secretly funded crypto news site" The Block.
The report revealed that Bankman-Fried loaned the crypto media and its CEO, Michael McCaffrey, $43 million for over a year.
The first loan was worth $12 million and was allegedly used to fund the site's move to buy out its investors.
The second, apparently worth $15 million, was allegedly used to finance the outlet's daily operations.
Furthermore, the third loan worth $16 million was allegedly used by McCaffrey to purchase a private real estate property in the Bahamas.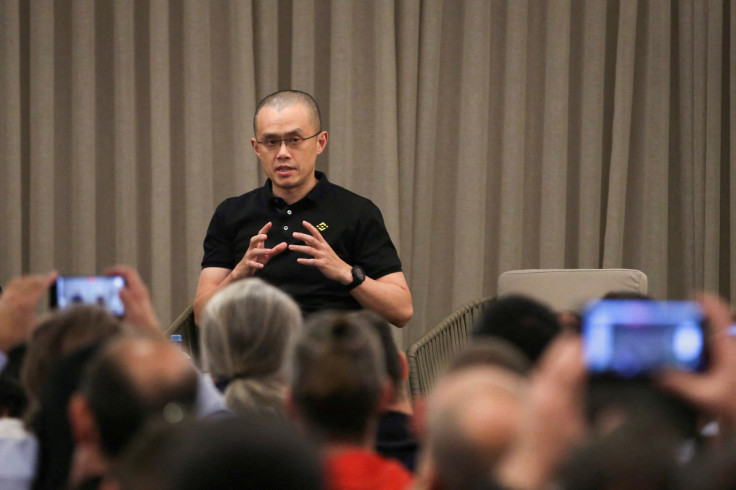 The CEO stepped down from his post after he failed to disclose the series of loans he got from Bankman-Fried's Alameda Research and was replaced by the company's Chief Revenue Officer Bobby Moran.
"No disclosure has ever been made by The Block of the financial support from Bankman-Fried's Alameda Research, or that McCaffrey-controlled LLCs received loans from Alameda," Axios further reported.
"No one at The Block had any knowledge of this financial arrangement besides Mike," the new Block CEO said in a statement.
"From our own experience, we have seen no evidence that Mike ever sought to improperly influence the newsroom or research teams, particularly in their coverage of SBF, FTX and Alameda Research."
In a Twitter thread, McCaffrey said that in the early part of 2021, The Block was in a tight spot and "the only option that materialized" was to "restructure when I was able to obtain a $12 million loan for my holding company from SBF," he added.
© Copyright IBTimes 2023. All rights reserved.