'The Daily Show' Hacked? Show Interrupted By Russian Domain Name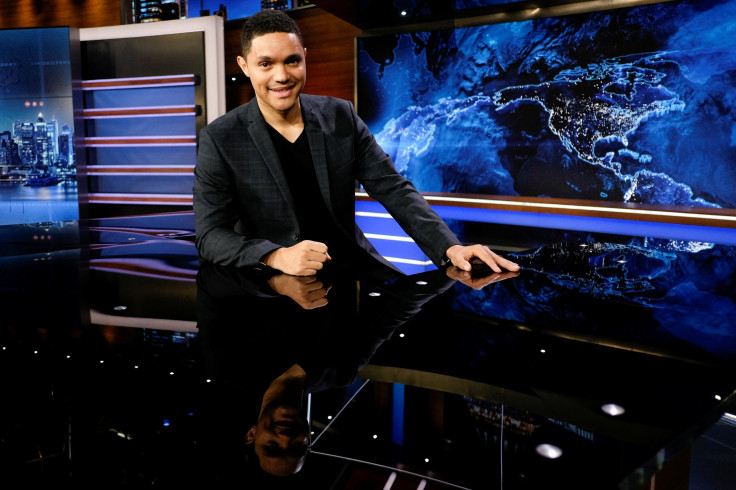 The broadcast of "The Daily Show" was interrupted Wednesday night for a few seconds with stock war footage, followed by a spinning ballerina, and finally a Russian domain name. Social media was quick to assume that the late night show was hacked.
However, the talk show on Comedy Central was not hacked at all. Instead, it was a publicity stunt designed around the ongoing investigation into Russia's interference in the 2016 presidential election. The domain name — thepresidentshow.ru — that appeared on the show briefly leads to a Twitter account which has three tweets in Russian, which when translated to English, mean:
Make night late again
Great things to come!
Make TV great again!
A Whois lookup for the domain name revealed it was registered March 29 by Comedy Central's parent company, Viacom.
Read: 'The Daily Show' host Mocks Donald Trump's Pitch To Black Voters
The interruption was likely a parody, designed to be a viral campaign, of the recent allegations about Russia's hacking of the Democratic Party's computers in the run-up to the Nov. 8 election.
After longtime host Jon Stewart left "The Daily Show," it has been facing creative decline, according to a report in Gizmodo. The stunt could have been a way to try increase the show's viewership. However, many pointed out that it was more irresponsible than being funny, the publication reported, adding that at a time when there is a formal investigation underway into the Russian interference, a stunt like this could make matters worse.
Earlier this month, host of "The Daily Show," Trevor Noah, mocked President Donald Trump team's ties to Russia.
"No matter how hard the Trump administration tries, Russia just keeps coming back," Noah said. "I'd say that Russia is Trump's herpes."
He also targeted Attorney General Jeff Sessions specifically, who met Russian Ambassador Sergey Kislyak while he was a senator and an adviser to the Trump campaign.
"He lied under oath while interviewing to be the guy who prosecutes people for lying under oath," Noah said. "How do Trump's people keep forgetting that they've met with Russians? This is a thing. Let me tell you something: If you meet a Russian, you'll remember that s---," Noah added in the episode.
© Copyright IBTimes 2023. All rights reserved.