Dakota Johnson Reveals She Hates Cancel Culture, Says She Believes People Can Change
Dakota Johnson has opened up about cancel culture, saying it's a term she absolutely "hates" because she believes people can change and evolve over time.
The 32-year-old actress has worked with actors who faced the wrath of cancel culture due to abuse allegations, such as Johnny Depp, Shia LaBeouf and Armie Hammer. She told The Hollywood Reporter Wednesday that she never "experienced that firsthand from any of those people," instead she had an "incredible time" working with them.
The "50 Shades of Gray" star further noted that she feels sad for those who needed help following the backlash but didn't get it in time. Moreover, she told the outlet that she feels sad for anyone "who was harmed and hurt."
She went on to explain that people can change and evolve over a period of time, noting that currently a "major overcorrection happening" and that needs to stop in order to find a middle ground.
"I want to believe in the power of a human being to change and evolve and get help and help other people," she added. "I think there's definitely a major overcorrection happening. But I do believe that there's a way for the pendulum to find the middle."
The actress also said she thinks the studios are outdated as they have an "antiquated mindset" about what movies should be made and how much salary people should get. She added that the way studios show what "equality and diversity" look like also needs to be changed.
"Sometimes the old school needs to be moved out for the new school to come in," she added. "But, yeah, cancel culture is such a fucking downer. I hate that term."
The actress will be next seen in the drama movie "The Lost Daughter," which is set to premiere on Netflix on Dec. 31.
Johnson will also feature in the romantic drama film "Persuasion," which is based on Jane Austen's novel of the same title. The movie, which is currently under post-production, is slated for release in 2022.
She will also appear in movies like "Cha Cha Real Smooth," "Am I OK?" and "Daddio."
On the personal front, Johnson has been dating Coldplay frontman Chris Martin since 2017.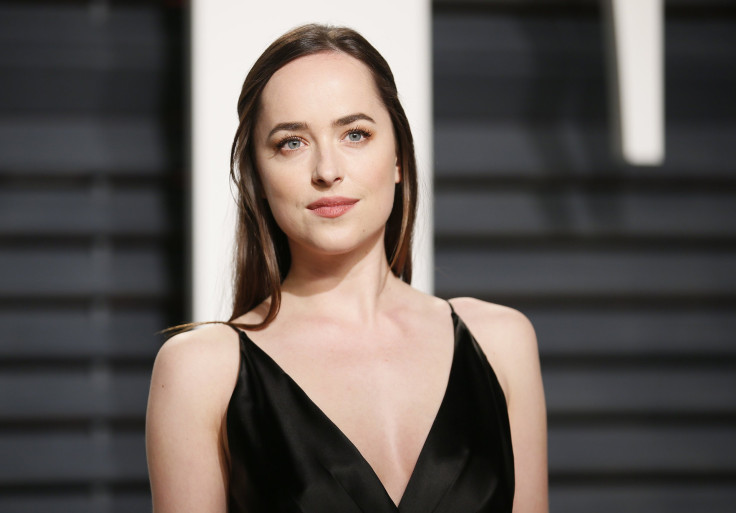 © Copyright IBTimes 2023. All rights reserved.
FOLLOW MORE IBT NEWS ON THE BELOW CHANNELS