Dakota Meyer Slams Dan Bilzerian For Running Away During Las Vegas Shooting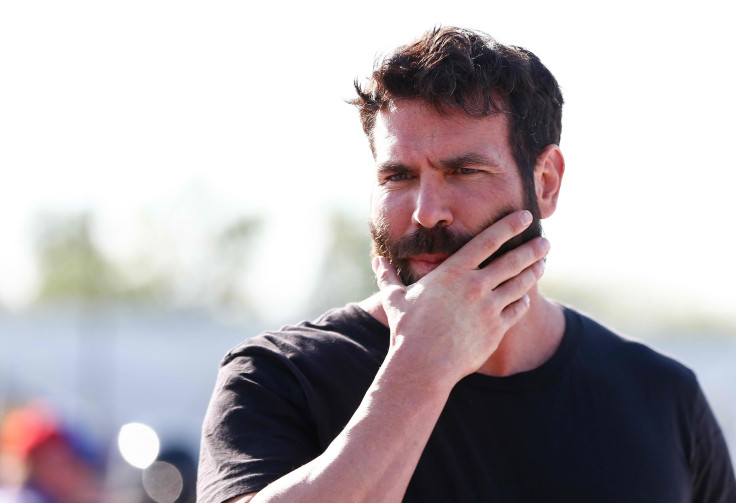 Professional poker player Dan Bilzerian left some people unimpressed with his actions during the Las Vegas shooting Sunday that left 59 dead and over 500 injured.
Dakota Meyer, a Medal of Honor recipient from the War in Afghanistan and the husband of former Alaska Gov. Sarah Palin's daughter Bristol, expressed his disappointment in Bilzerian after the latter ran away moments after he saw a woman shot in the head during the Las Vegas mass shooting, Daily Mail reported.
In an Instagram post, Meyer said that he believes Bilzerian had other options at the time instead of just running away from the scene.
"This is why children shouldn't classify heroes by their followers or their photos. @danbilzerian this is what kills me about people like you. Always playing 'operator dress up' and so so tough when the cameras are on," Meyer wrote on Instagram. "A woman just got shot in the head and you are running away filming that's not what operators do. Please stop trying to be someone your not. People are dying, you're running away not helping them and pretending it's worthy of a video is disgusting."
Bilzerian had been among those present in the Las Vegas concert where the shooting occurred and caught the harrowing incident on camera. In the clip he posted on social media, Bilzerian can be heard saying as he runs away, "A girl just got shot in the head. This is so crazy."
He later states in his Instagram post that he "had to go grab a gun. I'm f---ing heading back. [Expletive] it's so crazy — some kind of mass shooting. [Explective] guy had a heavy caliber weapon for sure. Saw some girl f---ing get shot in the face right next to me, her brains f---ing hanging out. Stupid-a-- me didn't bring a gun."
Later, Bilzerian updated his own status with two more videos.
"They got one of the guys. I'm headed back. I don't think there's much I can do." Bilzerian then talked about he was headed home to alleviate concerns about his well-being.
Bilzerian, 36, is a professional poker player and a self-proclaimed "King of Instagram," who made a failed attempt to become a Navy SEAL. He often shares photos of himself — working out or hanging out with models, as well as his arsenal of weapons — on social media, where he has 21 million followers.
According to Us Weekly, shortly after posting the first clip, Bilzerian posted another video where he vowed to grab a gun and return to the site of the mass shooting. However, he later said that he felt helpless about the situation. "I don't think there's much I can do," he confessed.
The publication noted that Bilzerian is a gun-rights advocate and has an arsenal of weapons. Back in 2013, he shared a photo of his collection on Instagram. "My greatest fear is that someone will break in & I won't be able to decide what #gun to shoot them with," he wrote in the caption.
[This article has been updated with new information from Bilzerian's Instagram account.]
What can you say about Meyer's reaction to Bilzerian's choice of running away from the mass shooting? Drop a comment below.
© Copyright IBTimes 2023. All rights reserved.