Damage Across Lousiana's Tangipahoa Parish As Tornado Moves Over Region [Photos]
KEY POINTS
Several homes were damaged, multiple mobile homes wrecked due to storm
Several trees and power lines were knocked down
Louisiana State Police urged people to avoid unnecessary travel to the area
Multiple injuries to people and significant damage to property were reported Wednesday night in Tangipahoa Parish, Louisiana, after a tornado moved over the region, authorities said.
Emergency responders rushed to Tangipahoa village after the tornado struck around 6 p.m. local time (7 p.m. ET) and caused damage in the community.
The majority of the damage was reported in the area near the intersection of LA 440 and LA 1050, and responders settled around that part of the community. The tornado wrecked several mobile homes, AN17 reported. Water was shooting up into the air from fire hydrants flipped over due to the storm. There were also reports of a heavily damaged convenience store in the area and several collapsed homes.
The latest update from the Tangipahoa Parish Sheriff's Office was sent out at 9:45 p.m. local time which read, "Damage assessments and residence checks are underway, and have been for some time. At this time, we anticipate the roadways within the Village of Tangipahoa to be closed until at least tomorrow." The update also reported the wreckage of one mobile home and injuries sustained by three people, none of which were life-threatening.
Contrary to the sheriff's office update, Tangipahoa President Robby Miller said two mobile homes were knocked down. Additionally, Miller spoke about the injured, confirming two of them were children and an older woman. Their injuries resulted from the flipped mobile homes. Miller said several trees were uprooted and fell to the ground. Damage was reported at the Big Boss gas station on Center Street, WDSU reported. Power lines were knocked down as well, leaving the area with no electricity.
Multiple response teams were on the ground, including the Tangipahoa Parish Office of Homeland Security, assessing damages and helping with traffic control. Fire crews from as far as Hammond, which is 30 miles from Tangipahoa Village, were also at the scene.
Red Cross officials were present on the ground to evaluate how to help the affected residents. Louisiana State Police have urged residents to avoid unnecessary travel to the area.
The storm threat is believed to persist overnight into the morning hours with a possibility of 2 to 3 inches of rain as the storm moves east. Cloud cover will continue along coastal Louisiana into the weekend and temperatures are expected to drop, WAFB reported.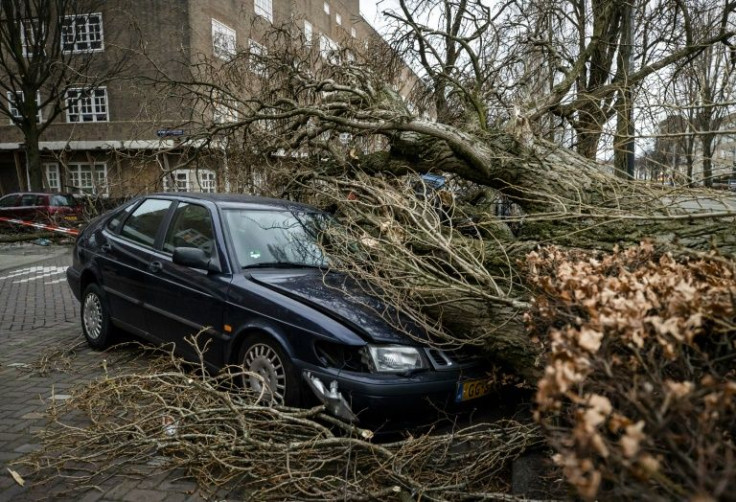 © Copyright IBTimes 2023. All rights reserved.