'Dance Academy: The Comeback' Exclusive Movie Clip: Abigail And Ollie's Emotional Performance
Australia's hit dance series, "Dance Academy," is back with a full-length feature film. The show, which followed a group of teens training and competing at an elite school, aired its series finale in 2013, but little did fans know, that wasn't the end of the story.
Audiences, in Australia as well as in the U.S. and Canada because of Netflix and Nickelodeon partnerships, fell in love with main protagonist Tara (Xenia Goodwin) as she went after her dancing dreams, finding friends and boyfriends along the way. The show wrapped up fairly nicely, but since fans clamored for more, the series delivered.
In 2015, a continuation in the form of a movie was announced with the original cast members set to return. The film premiered in Australia last year, and now it's time for U.S. fans to get their chance to see it when it hits theaters Friday, March 2.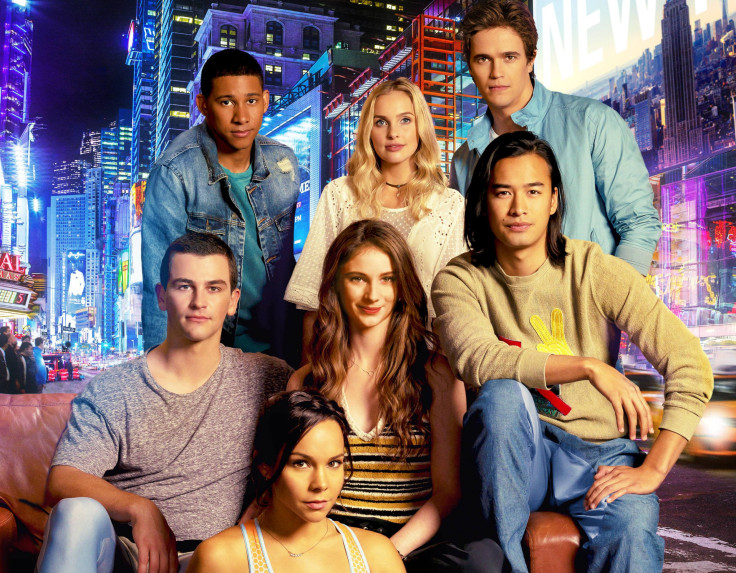 You've seen a few of the stars move on to other projects, like Keiynan Lonsdale (Ollie) as Wally West on "The Flash" and Jordan Rodrigues (Christian) as Mat on "The Fosters," but they're all back to celebrate the series that really gave them their start.
In International Business Times' exclusive clip from the movie (seen at the top of this page), Abigail (Dena Kaplan) and Ollie hit the stage to perform a piece together as Tara and Christian share a sweet moment while watching from above. The video is less than two minutes, but it has all of the emotion and beautiful dancing that fans have come to expect from the franchise.
Aside from this scene, when watching the movie fans will also see more Tara's story after her career-crippling injury at the end of the series. After trying to live life as a university student, Tara decides to not give up on her dancing dreams.
"In her quest to defy the odds in a near impossible comeback, Tara leaves her life and love behind in Sydney and travels to New York," the film's synopsis shares. "But as the rejections pile up, and Tara tears herself apart trying to fit the unrelenting ballet mold, she must learn to find, and trust, her own voice before she loses everything that truly matters in the pursuit of a dream."
"Dance Academy: The Comeback," directed by Jeffrey Walker, dances into theaters, along with digital and TV-VOD platforms, on Friday in these select cities:
Los Angeles, California: AMC Citywalk 19
Dallas, Texas: Mesquite 30
Houston, Texas: Gulf Pointe 30
Orlando, Florida: Universal Cineplex 20
Detroit, Michigan: AMC Star Southfield 20
Minneapolis, Minnesota: Emagine White Bear 21
Miami, Florida: AMC Aventura Mall 24
Phoenix, Arizona: Deer Valley 17
Philadelphia, Pennsylvania: Philadelphia Mills Mall 14
Tampa, Florida: Veterans Expressway 24
Toronto, Ontario: Carlton Cinema
Cinedigm will release "Dance Academy: The Comeback" on DVD April 3.
© Copyright IBTimes 2023. All rights reserved.