'Dance Moms' 2017 Spoilers: Will Chloe Lukasiak's Team Beat The ALDC? [VIDEO]
Chloe Lukasiak and Abby Lee Miller will cross paths on the next "Dance Moms." After two years away, Chloe will compete in front of her former ALDC coach in Season 7, episode 22 of the Lifetime series.
In part one of "Ashlee's Big Decision," viewers watched as Abby returned to her studio after a three-week break and dismissed temporary coach Laurieann Gibson. After announcing she was only returned because she was "under duress," several of the elite moms and their daughters decided to part ways with the studio, while a select few stayed behind.
Last fans saw ALDC (Abby Lee Dance Company) dancers Kalani Hilliker, Brynn Rumfallo, Nia Sioux, Camryn Bridges and Kendall Vertes headed to their first competition without a routine. And while they may not be competing, Chloe definitely will.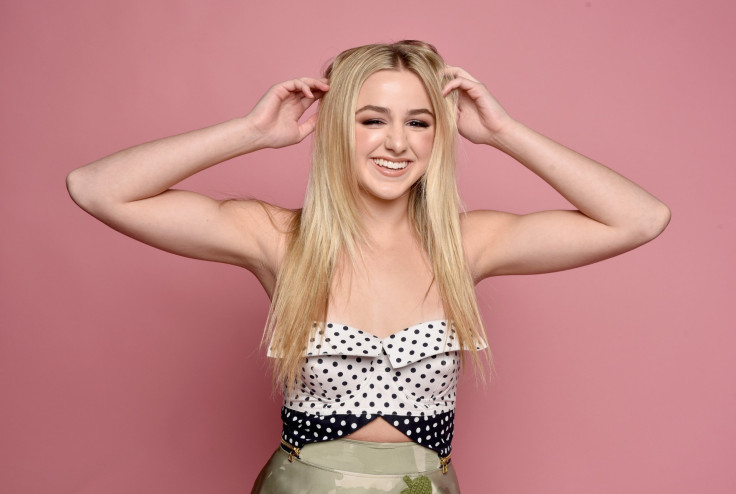 For the second time this season, Chloe will compete alongside Erinn Babbs' Murrieta Dance Project in episode 22. She'll lead the group's "Stranger Things" inspired routine, a contemporary number titled "The Upside Down." And while she's featured in the number, and her little sister Clara even has a cameo, Chloe won't be entirely happy in the episode.
"Chloe performs for the first time in front of Abby in two years, but struggles with missing her old teammates," Lifetime's synopsis states. Unfortunately for Chloe, her mom, Christi Lukasiak, reveals in the promo that Chloe has not received an invitation to dance with her old teammates again.
The drama won't just include Chloe and Abby's reunion, though. Lifetime's summary for the installment reveals there will be more trouble for the ALDC team when Brynn's mom, Ashlee Allen, hints they may return to the studio after walking out on Abby. "Ashlee makes a decision that sends shockwaves through the group," says the network. "After an unexpected series of events, the team will never be the same."
One scene from the episode preview shows Ashlee and Brynn approaching Abby to talk about returning to the team, much to the dismay of the rest of the group. "What are you doing, Ashlee? What are you thinking?" mom Jill Vertes can be seen complaining in the teaser.
[Spoiler Alert!]
According to one "Dance Moms" spoiler site, Chloe's group saw a victory, though it's not entirely fair to say they beat out the ALDC as both teams faired well at the weekly competition.
Attendees at Devotion 2 Dance in Riverside, California, on March 18 report MDP scored first-place overall for their group dance. Abby's students Elliana Walmsley and Lilliana Ketchman also scored first-place wins in their respective divisions. Elliana competed a musical theater solo titled "T.K.O" and Lilliana was gifted a mature lyrical number titled "Blue Moons." Maesi Caes, who was given a solo last-minute in episode 21, placed third with her character routine, "Major."
While it doesn't appear Lifetime will show the other competition routines on the episode, attendees report ALDC and MDP both entered routines in duet and trio categories. Lilliana and Elliana's lyrical duet "We Can't Say Goodbye" is said to have placed first (you can watch a scene from the number below). MDP's trio was in the teen division and also placed first.
"Dance Moms" Season 7, episode 22, "Ashlee's Big Decision - Part 2," premieres Tuesday, Sept. 19, at 9 p.m. EDT on Lifetime.
© Copyright IBTimes 2022. All rights reserved.
FOLLOW MORE IBT NEWS ON THE BELOW CHANNELS