'Dance Moms' Star Chloe Lukasiak Will Perform For Abby Lee Miller
It's been a long time since Chloe Lukasiak has performed in front of ALDC (Abby Lee Dance Company) coach Abby Lee Miller, but that day will finally come on the next installment of "Dance Moms."
Lifetime's logline for Season 7, episode 21 reveals the former ALDC elite junior team member will dance in front of Abby for the first time in two years in "Ashlee's Big Decision - Part 1."
After weeks of being away from the ALDC, Abby will return to her students in the next installment and, as a result, will attend the weekly competition. Also at the competition will be the ALDC's rival studio, MDP (Murrieta Dance Project), which Chloe joined in episode 17.
"Chloe performs for the first time in front of Abby in two years," states the episode summary. While dancing in front of her former coach will likely be a nerve-wracking experience, Chloe will have other concerns. The synopsis reveals Chloe "struggles with missing her old teammates" in the episode.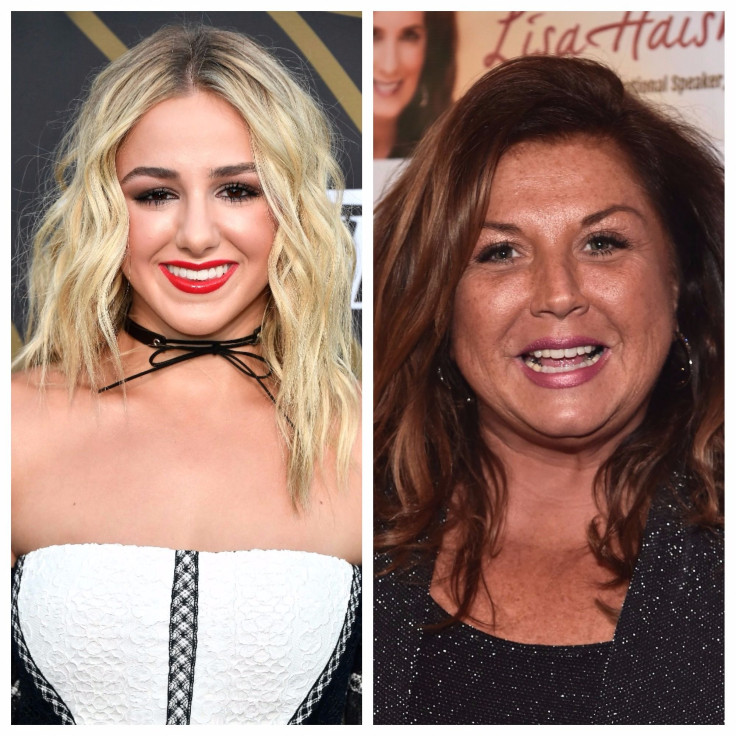 A sneak-peek video of episode 21 shows Chloe's return won't be the only dramatic moment of the installment. Lifetime's sneak peek, released Tuesday, revealed a majority of the ALDC dancers will part ways with Abby after she returns, booting their new coach Laurieann Gibson.
"Abby, if you don't want to be here we don't want you to be here," mom Jill Vertes says in the teaser. "Why do you get the choice to walk away for three weeks and come back? We're not doing this."
"You are going to regret that you walked out of here," Abby warns the mothers in the above promo.
While most of the dancers and their mothers leave, hoping to get Laurieann back to choreographer a number for them, the mini dancers and their mothers stay behind. And, according to the synopsis, they might not be the only ones. It appears Brynn Rumfallo's mother, Ashlee Allen, will also consider staying at the ALDC.
"Ashlee makes a decision that sends shockwaves through the group," states the summary. "And after an unexpected series of events, the team will never be the same."
With the ALDC's teams fates up in the air, MDP seems confident they can pull out a win in the episode 21 promo. "Word on the street is that Abby is back but I don't know if she even has a team," MDP coach Erin Babbs says in the teaser.
"I am dying to know what's going on at the ALDC," Chloe's mother, Christi Lukasiak, adds.
Spoilers for the installment reveal the two teams competed at Devotion 2 Dance in Riverside, California, on March 18. Being that this episode is two-parter, it's likely the competition results will not be revealed until part two airs on Sept. 19.
Prior to part one of Chloe's comeback episode airing on Tuesday, fans can watch her in "Chloe Does It." The upcoming episode of her somewhat controversial web series will follow Chloe as she visits Beautycon. Viewers can catch the episode at 8:52 p.m. EDT.
"Dance Moms" Season 7, episode 21, airs Tuesday, Sept. 12, at 9 p.m. EDT on Lifetime.
© Copyright IBTimes 2023. All rights reserved.
FOLLOW MORE IBT NEWS ON THE BELOW CHANNELS