'Dance Moms' Season 6 Reunion Host Jai Rodriguez Reveals What Really Happened Behind-The-Scenes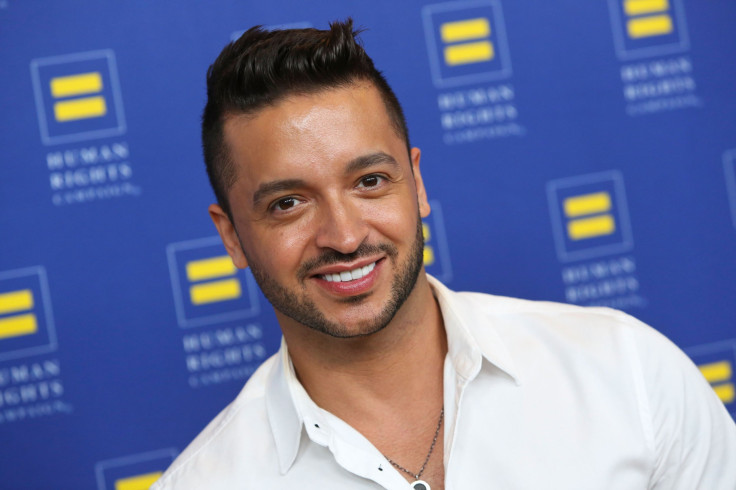 It's one thing to watch "Dance Moms," it's another to be in charge of wrangling the show's stars.
Following years of tuning in to the Lifetime reality series, "Grace and Frankie" actor Jai Rodriguez was gifted the duty of leading the program's infamous reunion specials for Season 6. Before part one of this year's highly anticipated installment airs Tuesday, "Hello and Goodbye," Rodriguez dished to International Business Times what viewers can expect from the tell-all episode, including Abby Lee Miller's behind-the-scenes antics, the drama involving the mini moms and Melissa Gisoni's tearful exit.
After coming up through the ranks of reality TV — you may recognize him from "Queer Eye for the Straight Guy" — and getting a few sound tips from Bravo's Andy Cohen, Rodriguez's ability to "wrangle unruly drunk people" and his hosting reel caught the attention of one "Dance Moms" producer. A breath of fresh air for the series, Rodriguez said he had no clue just how real the drama within the ALDC (Abby Lee Dance Company) was.
As teased in the promo video for episode 19, Melissa's exit with her daughters Maddie and Mackenzie Ziegler will play a big role in part one. "There was a hierarchy. There was the alpha leader," Rodriguez told IBTimes of the group's dynamic. "Basically the other moms are trying to figure out who is going to take Maddie's position? Who is going to be Abby's favorite? Who is going to get all the solos? Who is going to get the career that blossoms into this big thing?"
As the mothers attempt to figure out who Abby's next star pupil will be, Melissa will go toe-to-toe with her daughters' coach about her decision to leave the show and Rodriguez teased it will get a "little messy."
"I had no idea that of the dynamic of their relationship and how real it is," he said, labeling their relationship as older sister-younger sister. "Melissa just kind takes it a lot. I don't know how someone could take that kind of talk. That's not something I would feel comfortable with. But I think Melissa for whatever reason, better or worse, loves Abby and kind of accepts her for the human that she is: well-rounded and talented, but also flawed."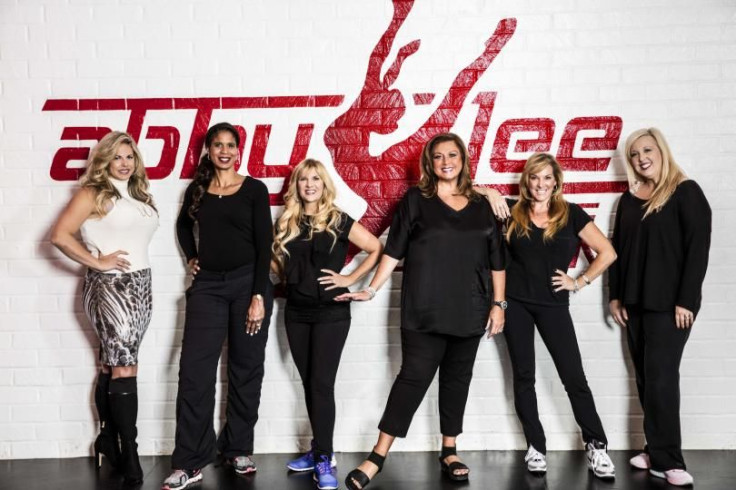 While it remains a mystery what Abby will say when she speaks her peace, you can count on it being one for the books. "I got my own dose of Abby for this reunion. What she brings to the table, you can't wrangle. You can't control her. You can't tell her what to do. She either wants to play ball that day or she doesn't," he dished. "She had moments where she was articulate and just really knew what was going on and she had moments where you were like uh oh, we're getting to a little crazy, last season Abby."

But just like Season 6, the reunion won't completely focus on the elite team. Abby's mini team moms will also make an appearance. "We couldn't do a reunion without the mini moms. Let's face it, they're going to be the future of ALDC and so it's important to start bringing them into the fold," Rodriguez said. However, just like this season, the new mothers won't be welcomed with open arms.
"There is a tone among the moms if we have earned the right to be here. We have worked hard. We have paved the way for these mini moms. So any air or slight idea of entitlement from them, or even presumed entitlement that they were equal to the moms already on the cast, was quite an issue of contention among the women."
Separate from his love of reality TV, this year's reunion leader said he's not a fan of being at the epicenter of drama and called filming with the two teams a new experience. "I'm not around grown up people fighting… I'm not just around that in my day-to-day life so when I tell you my jaw was to the floor. I was like are we serious right now? There's hazing and then there's what happens to the new moms, which I think I felt, to me, a lot more severe."
Watch a promo for episode 19 below:
Despite coming into the reunion believing some of the show's drama to be staged, Rodriguez emphasized everything they shot is authentic. "I kind of thought it was all made up. I kinda thought most of it would be fake. And then to be there, behind-the-scenes, and have it be real, like crazy, crazy, real, it was very, very shocking," he said. The reunion specials took one week to film (and will air in three parts) so editing was needed, though what you see is what you get. "For the most part, this is a consolidated version of what the week looks like and it is not always the best and they acknowledge that."
As for the mom's behaviors Rodriguez stood up for his newfound reality friends, explaining it's a combination of being a good parent, exhaustion and frustration. "When your kid is involved and all you want is for your kid to have the best opportunity from life, it can become competitive, it can become cut throat, it can become dramatic."
Come back to International Business Times next week to get Rodriguez's scoop on the all-girls reunion special, "The Girls Say Goodbye," which airs Tuesday, May 17, at 9 p.m. on Lifetime.
Part one of the "Dance Moms" Season 6 reunion, "Hello and Goodbye," airs Tuesday at 9 p.m. EDT on Lifetime. Catch Jai Rodriguez on "Grace and Frankie" Season 2, which is now streaming on Netflix.
© Copyright IBTimes 2023. All rights reserved.