'Dance Moms' Season 6 Spoilers: Kendall Finally Gets Her Duet With Maddie In Episode 15 — But There's A Catch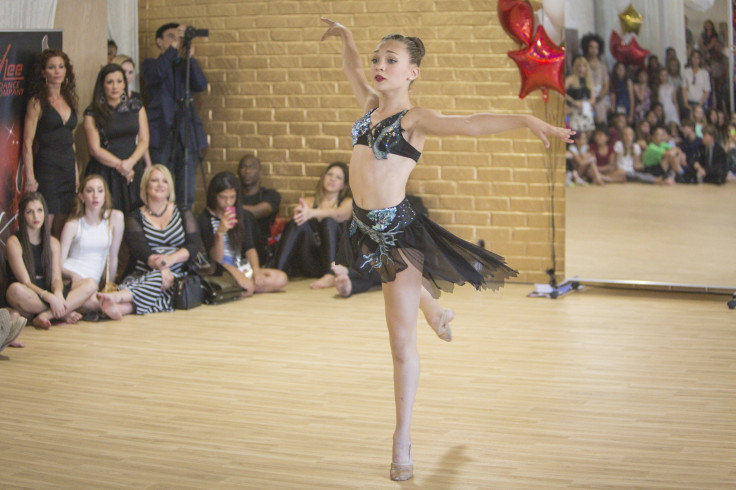 Kendall Vertes will finally get to perform a duet with Maddie Ziegler in episode 15 of "Dance Moms" Season 6, but it may not be everything she was hoping for.
On next week's installment of the Lifetime series, Abby Lee Miller will grant Maddie two duets — one with Kendall and one with Kalani Hilliker. In order to up the ante, Mackenzie Ziegler and Nia Frazier will also be competing in a duet. In the episode promo, mom Jill Vertes says the teammates will be going head to head at the weekly event.
Maddie won't just star in two duets in episode 15, she'll also lead the group number alongside Mackenzie. The siblings will portray sisters in the number "Winter's War," which is a take on the upcoming fantasy film "The Huntsman: Winter's War." Universal even reportedly footed the bill for the number's unique blue and red costumes.
While it may not be shown on the series, Abby previously revealed there was a lot of backstage drama during episode 15. In February, the ALDC coach posted on Instagram that one of the show's producers "went off" on her friend and "stylist to the stars" while she was paying a visit to Abby's team during a lunch break. "That's all I need to turn to ICE AND FREEZE THE ROOM!" Abby wrote.
[Spoiler Alert — Competition Results Below]
The ALDC girls may have been prepping for a "War" but that didn't earn them first place. The group's contemporary routine placed second in the overalls at Fierce National Dance Competition in Agoura Hills, California, on Feb. 6. As for the duets, the results may shock you!
One "Dance Moms" spoiler site reports that Maddie and Kendall's duet, "Girl Interrupted," placed second overall in the teen division. Maddie's dance with Kalani, a lyrical piece titled "Unbreak My Heart," took the first-place spot. Mackenzie and Nia Frazier's open dance, "The Long Goodbye," placed third in the junior division and fifth overall.
"Dance Moms" airs Tuesdays at 9 p.m. EDT on Lifetime.
© Copyright IBTimes 2023. All rights reserved.