Watch The Craziest 'Dance Moms' Fights Following Kendall Vertes' Showdown With Ashlee [Video]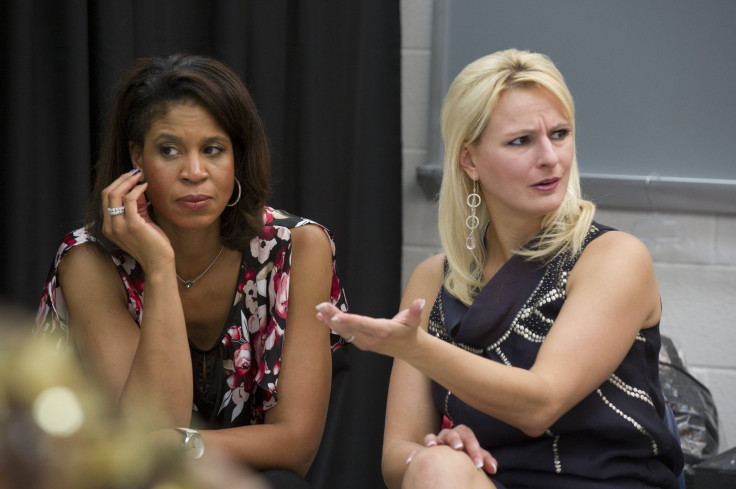 What's an episode of "Dance Moms" without drama? Following Kendall Vertes' blowout on last week's Season 6 installment of the Lifetime series, relive her dramatic moment and four others that have played out through five years of the hit docuseries. From Christi Lukasiak's New Orleans street brawl to Abby Lee Miller's infamous chair toss, you won't want to miss reliving these moments!
1. Kendall yells at Ashlee. Following weeks of hearing criticism from Brynn Rumfallo's mother, Ashlee Allen, Kendall lashed out at the dance mom in Season 6, episode 13. After Ashlee pointed out to Abby that Kendall hasn't had as good a competition season as her daughter, Kendall told her teammate's parent she's "so mean" and left the studio in tears with the rest of the team following suit. Kendall's mother, Jill Vertes, threatened to leave the studio if Ashlee wasn't pulled. Brynn was also reduced to tears by the outburst, calling Jill "rude" and Kendall a "brat."
"When a mother talks about you it is really not OK," Kendall told the cameras. "Now that I'm becoming older and more mature, I have a voice, and I'm going to use it."
2. Topless argument. When the dancers tried to console Abby in Season 5, episode 25, but she turned away only a select few students, Kira Girard lashed out in defense of her daughter Kalani Hilliker. When Kira asked why she would deny a hug from a few of the girls, Abby did not offer a reason and Kira threatened to walk. After Abby told Kira to stop pointing at her, Kira told the coach to "go to hell," to which Abby infamously responded, "Your kid would rather be with any other mother here than with you!" Thinking the cameras would not follow her topless, Abby came back into the dressing room to get her belongings while showing her bra and left the competition.
3. Chair toss. Who could forget Abby's infamous chair throw? After discovering Kelly Hyland did not properly prepare her daughter Paige Hyland's chair in time for rehearsal in Season 2, episode 15, Abby got upset and tossed the chair on the floor. Paige left the room in tears when Abby said she was "finished" teaching her. What unfolded was a verbal blowout between Kelly and Abby, with the dance mom telling her daughter's coach to "stop eating," explaining that's why she's "fat."
"Paige was frightened because Abby is a 400-pound woman and threw a chair with my daughter in the room," Kelly told the cameras.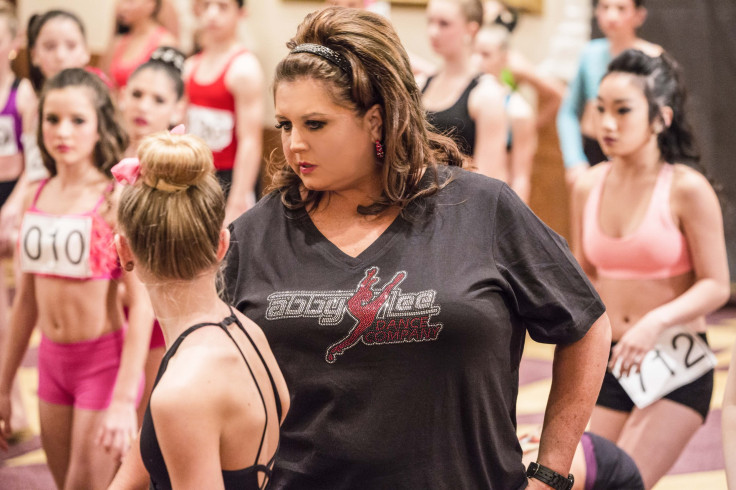 4. New Orleans brawl. During a visit to New Orleans for a national competition in Season 3, episode 37, Kristie Ray announced her daughter, Asia Monet Ray, was done with dance competitions. When Payton Ackerman's mother, Leslie, heard the news, she joked she would officially move onto the ALDC team. Christie Lukasiak told the cameras she was shocked by Leslie's idea that her child would earn a spot on Abby's team.
After a few drinks, Christie and Leslie got into an argument in the street. When Leslie accused Christie of having too much to drink, Christie tossed a drink in Leslie's face. Leslie retaliated by calling Christie a b---- and trying to throw punches. A producer intervened, but that didn't stop Abby from pulling Christie's daughter, Chloe Lukasiak, and Payton from the weekly competition.
5. Showdown in Brooklyn. The worst "Dance Moms" fight to date occurred in Season 4, episode 14 when dance mom Kelly and Abby got into a physical brawl backstage at a competition in New York. When Abby told Kelly's eldest daughter, Brooke Hyland, to speak for herself and "grow up," Kelly told the coach to be quiet and accused her of hinting at replacing her daughter with a newcomer. Abby denied the accusation, calling Kelly a "dingbat" and pointed her finger in Kelly's face. When Kelly did the same with her finger, Abby appeared to attempt to bite it. Kelly responded by slapping Abby's face and pulling her hair. Abby called the police and had Kelly arrested for harassment and assault.
"Dance Moms" airs Tuesdays at 9 p.m. EDT on Lifetime.
© Copyright IBTimes 2022. All rights reserved.
FOLLOW MORE IBT NEWS ON THE BELOW CHANNELS