'Dance Moms' Spoilers: Chloe Lukasiak Gets Her 'Revenge,' Joins Abby Lee Miller's New Team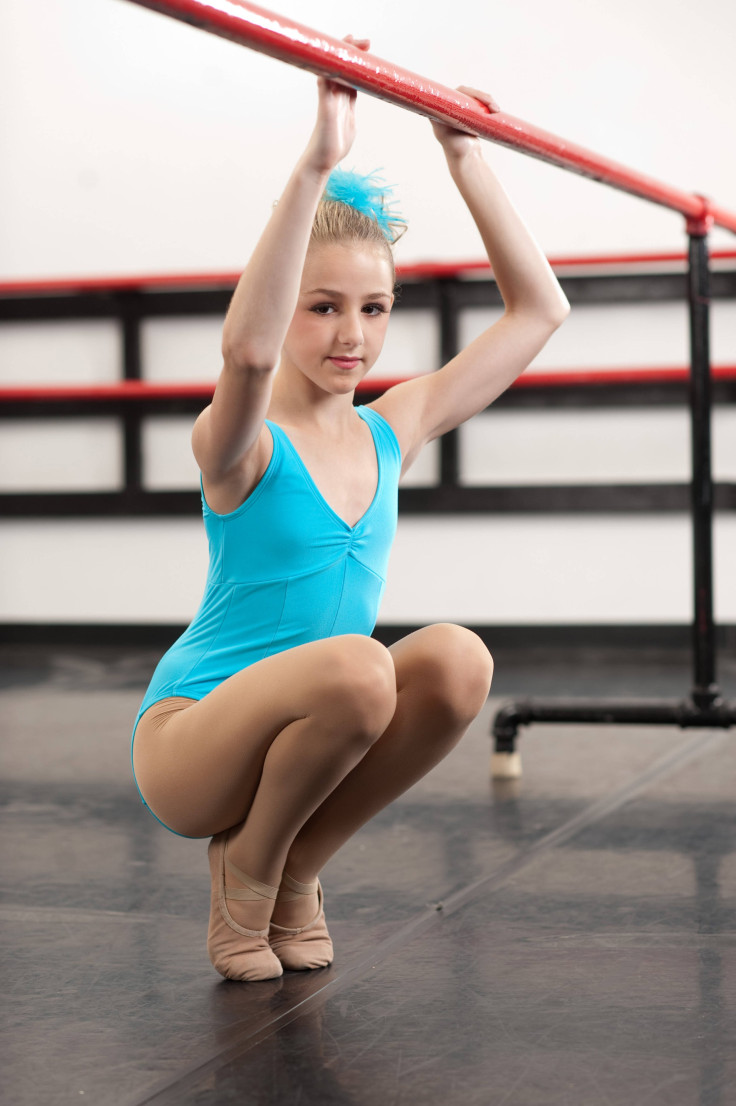 Get ready Chloe Lukasiak fans! After weeks of ALDC coach Abby Lee Miller pitting Chloe, 13, against members of her new elite team, Miller will be giving the fan-favorite dancer the chance to shine on next Tuesday's episode of "Dance Moms" by allowing her to compete with her successful select ensemble.
In Lifetime's promo for Season 4, episode 25 "Chloe Gets Revenge," Miller tells the lyrical powerhouse to join her newest students, Tea' Adamson, Kamryn Beck and Sarah Reasons, leaving her former teammates, Maddie Ziegler and Kendall Vertes, 11, Mackenzie Ziegler, 10 and Nia Frazier, 13, to their own devices for the week's competition. The episode synopsis reports episode 24 winner Jade Cloud, 14, will be taking Chloe's place on the junior elite team.
Chloe's mom, Christi Lukasiak, also appears to have a big role in next week's installment, going head-to-head with ensemble dancer Ava Cota's mom, Jeanette. "These new moms seriously need a wakeup call. They have no idea what Abby is really like," Christi says in the episode's promo after Ava, 12, is given a solo number to compete against Miller's longtime favorite student Maddie.
[Spoiler Alert!]
Chloe fans can breathe a collective sigh of relief knowing that her guest spot on Miller's ensemble was a success. One "Dance Moms" spoiler site is reporting that Chloe's routine "First Ladies" with the ensemble placed first at Believe competition in Woodbridge, Virginia May 31. Miller's original team reportedly took home second with the acrobatics number "America Gone."
Despite the new team's success at the Believe competition, Miller's go-to performer still came out on top. According to competition attendees, Maddie, most recently of Sia "Chandelier" music video fame, placed first in her age division with the solo lyrical routine "Happiness." Ensemble member Ava is said to have placed second with her untitled solo.
"Dance Moms" airs Tuesdays at 9 p.m. EDT on Lifetime.
© Copyright IBTimes 2023. All rights reserved.